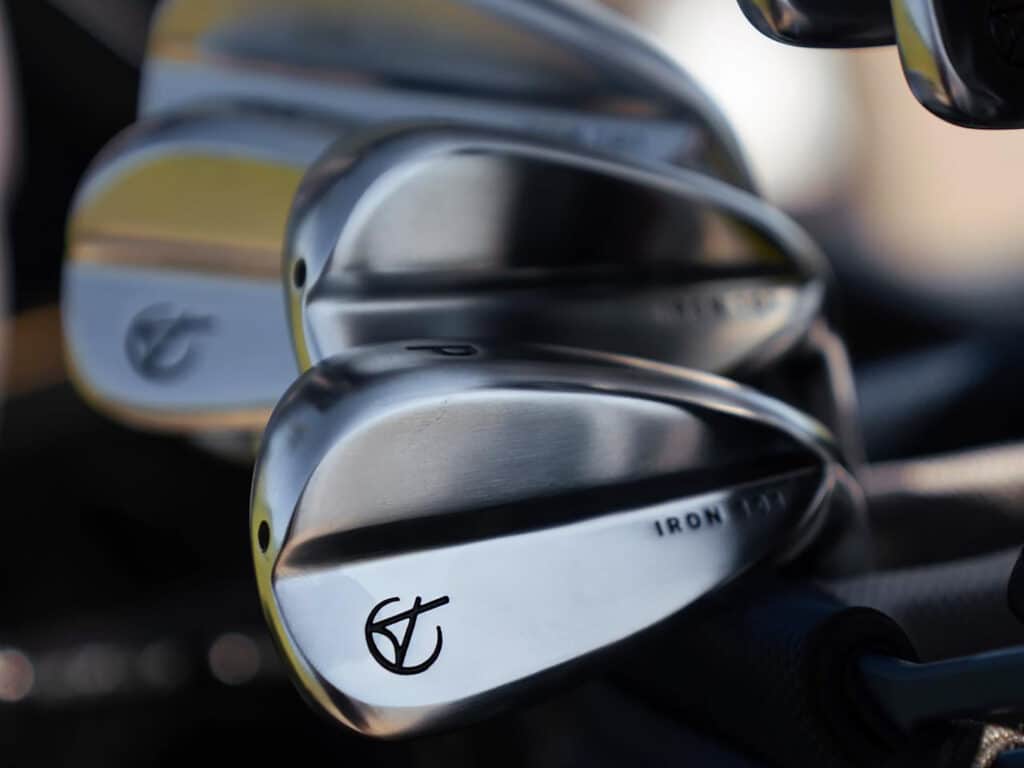 Takomo Golf
One of the coolest things about golf right now is how there are so many creative new companies popping up all over the industry. While variety makes it a little tougher to choose between products, it also promotes affordability, and that's a great thing for a sport that has long been tough to crack or even unattainable for a lot of people. Now, thanks to daring entrepreneurs, kids and adults alike can set their goals and play like professionals.
Of course, it always starts with clubs, which have long been a serious investment for many golfers, because a lot of us can't afford multiple sets or upgrading to the "next big thing" in golf technology. Fortunately, that is changing and a brand like Takomo is finally doing something about unrealistic price points, and now it's not just about the irons.
Takomo Woods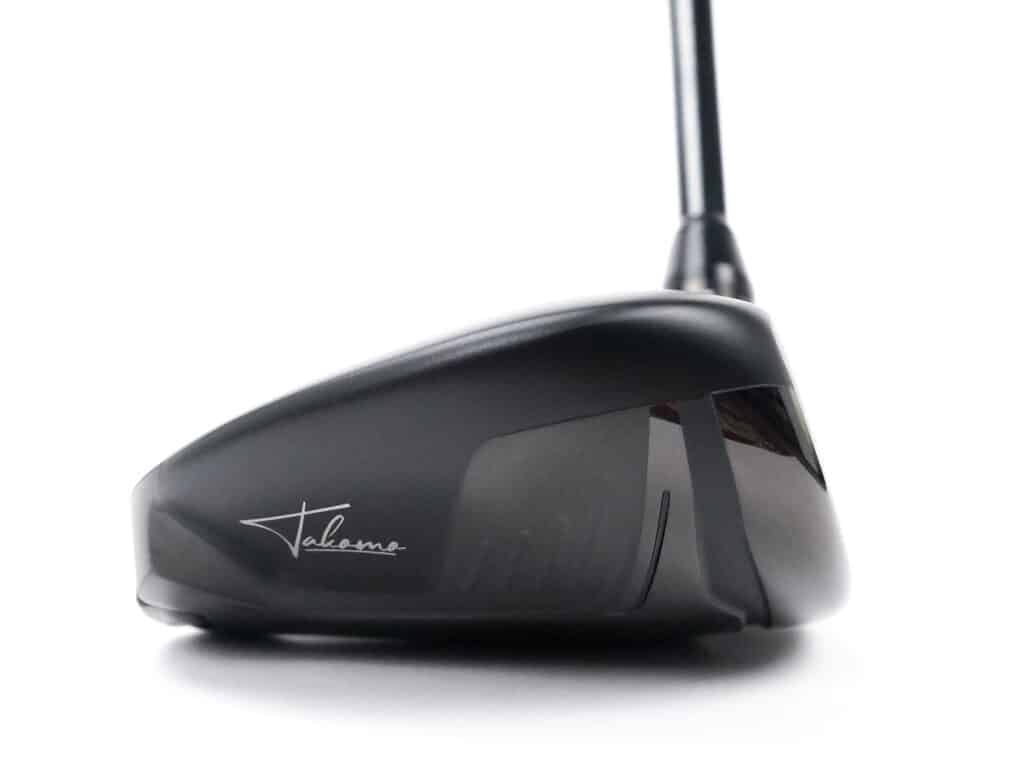 Takomo Golf
It's been a lot of fun watching the golf world learn what I've already been saying for two years: Takomo 101 Irons are phenomenal. Not only are they easy to swing and quite forgiving, but they're also affordable. It used to be that if you wanted a set of clubs under $500, you'd be scouring thrift stores, praying to get lucky on eBay, or buying generic irons with shafts so flimsy they won't last one round with the amount of time you spend in the rough. Takomo and other companies are fixing that, and now your 101 irons won't look out of place with that busted old driver and 3-wood you never learned how to hit.
And just like those sleek 101s (that your fellow golfers will always ask to try) the new black-on-black fairway woods look as good as they hit. That's because they were designed to be "easiest, fastest fairway wood you've ever hit," which is all fine and dandy until it's time to make up for a bad drive with a hell of a blast from your 3-, 5-, or 7-wood. Casual and inexperienced golfers who need that kind of help and relief will likely love these clubs, because a good swing will make anyone shout, "Bombs away!"
Blue Tees Golf Player+ Pro GPS Speaker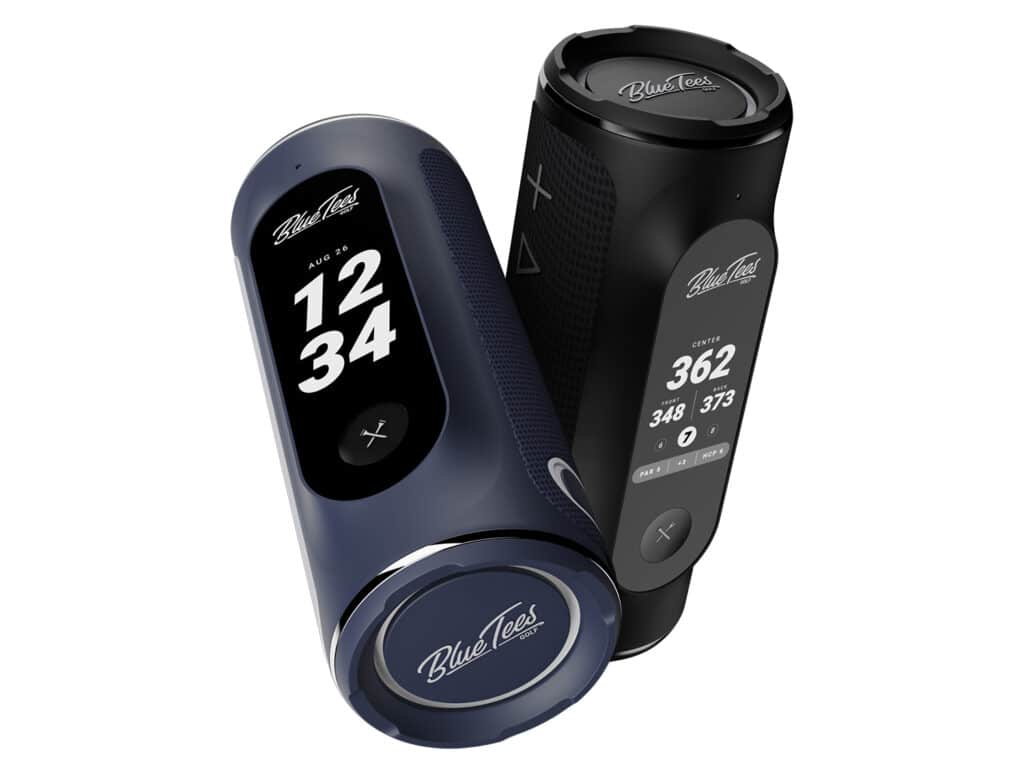 Blue Tees Golf
If I was ranking all the golf gear I tested this year, the Blue Tees Golf Player+ Pro GPS Speaker would have topped my list. When I started playing the game a little less than a decade ago, accessories like range finders and GPS trackers meant very little to me compared to hitting a ball well and not losing the desire to keep trying. If anything, I thought that such accessories would have no impact on my play and little did I know I was quite wrong.
I always love having a Bluetooth speaker in my bag, because music can be a saving grace when you're playing solo and dealing with the frustrating elements of beautiful Caribbean and Mexican golf courses. But the touch screen display and combination of digital and audible distances make this an all-in-one device that practically serves as a portable caddy. And when it comes to those elements—wind and rain being the regular culprits—the durable design was built to handle it all.
The cherry on top is an impressively strong magnet that will guarantee this bad boy doesn't budge even a millimeter when you're driving across each hole to find where the gust took your Pro V1. Just remember to get it when you return to the clubhouse.
Stitch SL2 Air Walker Bag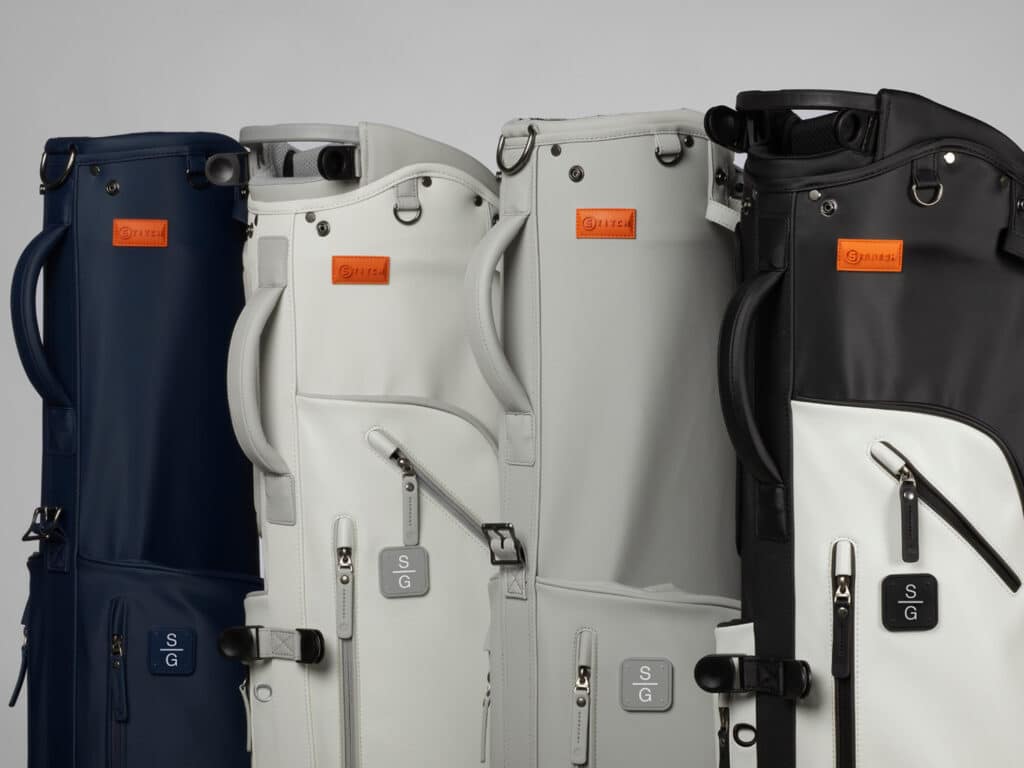 Stitch Golf
When traveling golf writers get together, we talk about gear a lot. Like, A LOT. It's like when kids return to school after the holidays to brag about all their new toys, except we're adults who get to test new golf products and I think we're way more excited than children. This year, there was one brand name I heard more than any other and that's Stitch Golf, whose bags are just about the best thing a traveling golfer could ever want.
The MIY SL2 Golf Bag has already been a traveler's favorite because of its slim, minimalistic style that is ideal for packing what you need and reducing bulk in your luggage (which is where the phenomenally convenient Multi Use Traveler comes in). But the SL2 Air Walker Golf Bag is going to leap to the top of the mountain because it somehow increases storage space while being the lightest bag in the game.
(Anyone who is familiar with Stitch knows this is a "kitchen sink" brand that offers a little bit of everything at the highest quality, so for the ultimate gift-buying experience, check out the Holiday Capsule and best sellers.)
COR Surf Island Hopper Travel Backpack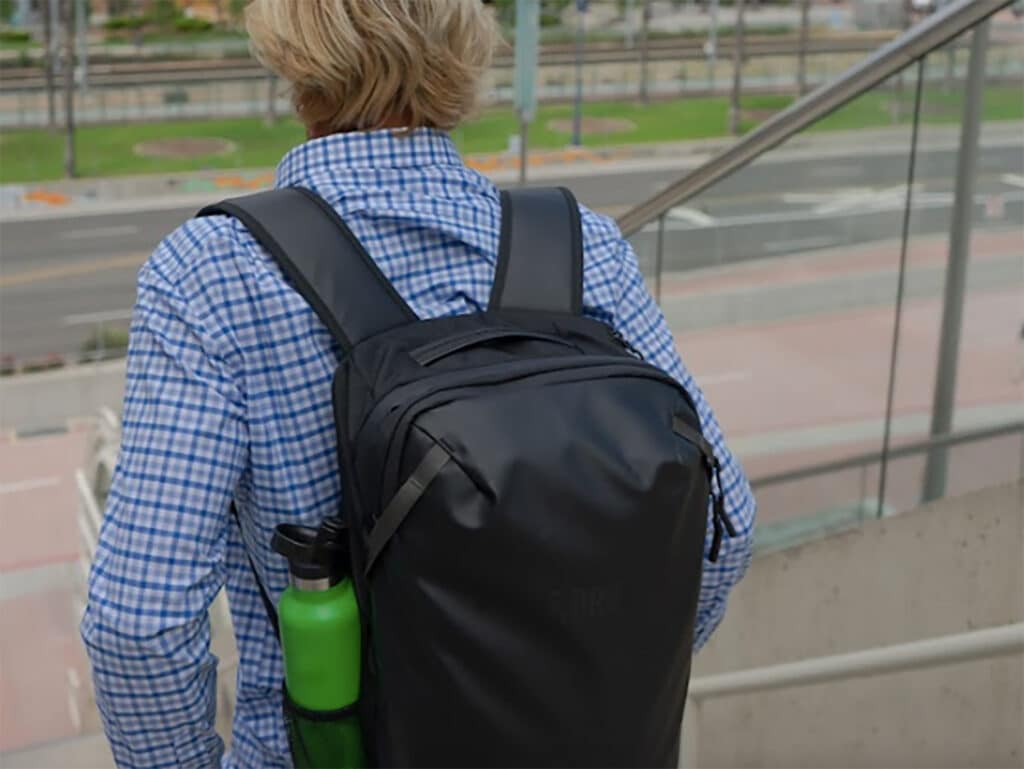 COR
This isn't a golf-specific bag, but the COR Surf Island Hopper Travel Backpack is my favorite all-around style of the year, mainly because of how convenient it is for those trips that feature a round or two. We've long shouted from the mountain tops that packing cubes are the best accessory you can own for your luggage, and the Island Hopper's design is basically like, "What if we built packing cubes into a backpack?" Seriously, the result is magical.
At 28L this is a fantastic choice for a weekend getaway, but it somehow feels like it fits even more. Two large interior pockets are spacious enough for at least three casual golf outfits or poolwear, while a third, smaller section can handle necessities like a dop kit and phone charger. The front pocket provides an organizational design that is great for travel documents and smaller items, and everything else can hide in the secret compartments as well.
Even at its fullest, the backpack slides right under the airplane seat, which just makes it seem like a modern marvel of minimalist travel.
GoPro Hero11 Black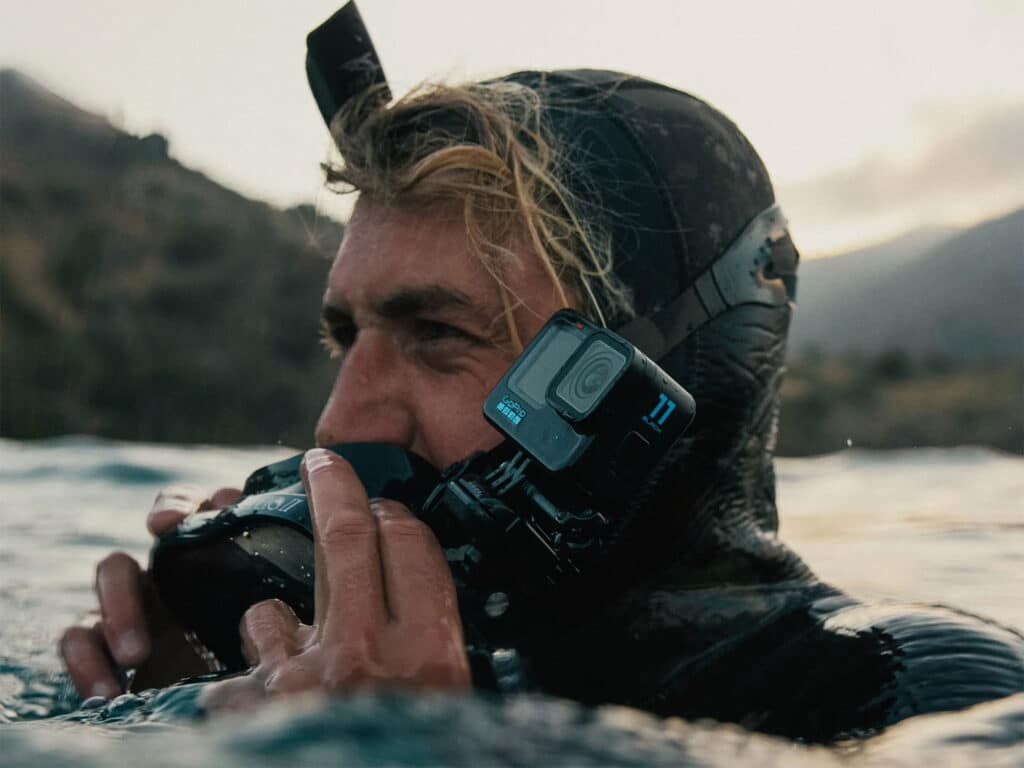 GoPro
After losing my beloved GoPro Hero9 Black in Aruba, I took some time to explore other action camera options and it shouldn't shock anyone that the path to clarity led me right back to the GoPro Hero11 Black. For ease of use alone, I'm not sure anything can ever top the GOAT brand's exceptionally convenient design, as well as the straightforward controls of the corresponding smartphone app, but there's also an immense sense of security that comes with knowing you can pretty much toss one of these over a cliff and expect to find it at the bottom with nary a scratch (I am not suggesting that nor implying it would actually survive—it just feels like it would).
When it comes to recording the scenery and my occasional good shots in a round of golf, there's no alternative for GoPro's stunningly clear footage. It is especially helpful that the HyperSmooth 5.0 stabilization keeps things, well, smooth when you strap the camera to the cart for incredible time-lapse course tours that will make your playing partners back home wonder why you didn't sneak them in your luggage.
If you're familiar with GoPro and how the cameras work, you should certainly consider upgrading to the Hero12 Black and even the Creator Edition that's at the top of my wish list. But for newcomers to the brand, the 11 is available at a $50 discount, so that's always a nice touch.
Linksoul Kids Collection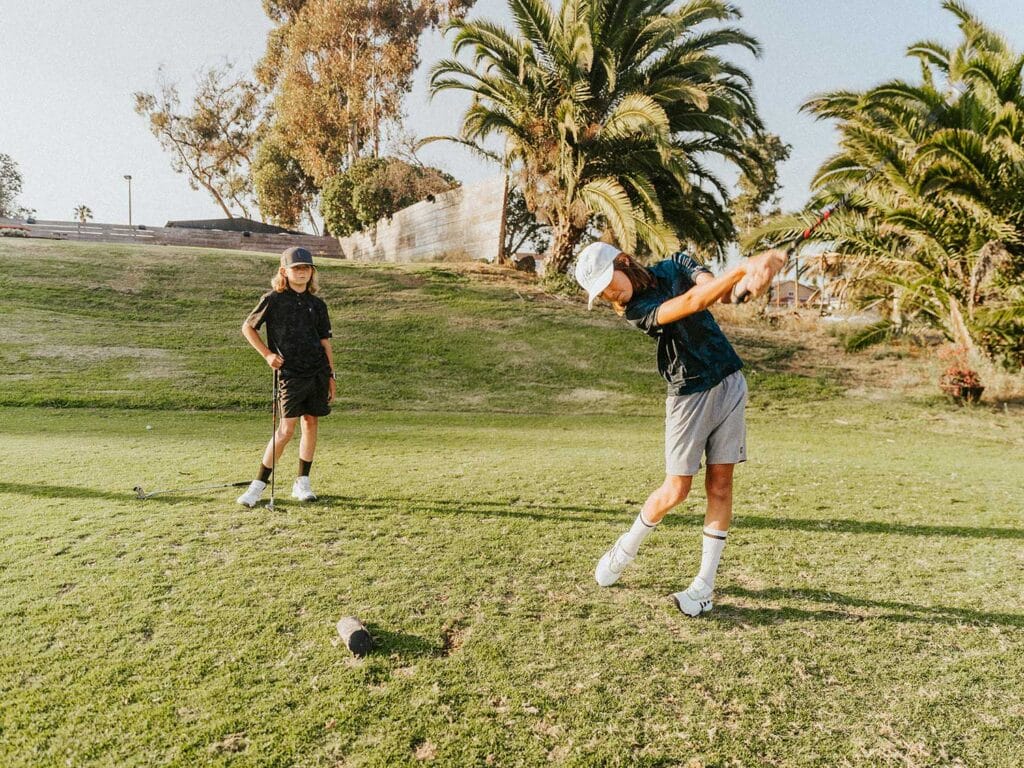 Linksoul
What better way to get youngsters more committed to the sport than by giving them some gear from one of the most stylish, versatile brands? California-based Linksoul, for any non-Linksouldiers out there, is all about creating casual apparel that is as ideal for sitting on an airplane and grabbing a cocktail at the resort bar as it is for playing golf. Every piece of clothing from the t-shirts to the Saturday Shorts has had a place in my bag for several years, and I'm thrilled to be able to share the fun by gifting my son his first Printed Delray Polo.
I'm also elated to take part in fantastic Black Friday sales with special offers every day through next week. Linksoul's cyber bonanza is already underway for email and text subscribers (I don't really want to give away the secret, but it's my job) as the 11/17 offer is 50 percent off sitewide plus a free t-shirt for orders over $75. Not reading this until 11/20? No worries, the 50 percent discount runs daily through 11/25 with plenty of surprise perks still to come. And even if you miss the whole week, the Cyber Monday bargains kick off on 11/26.
You know, if there's anything left.
True Linkswear Dead Golfer Collection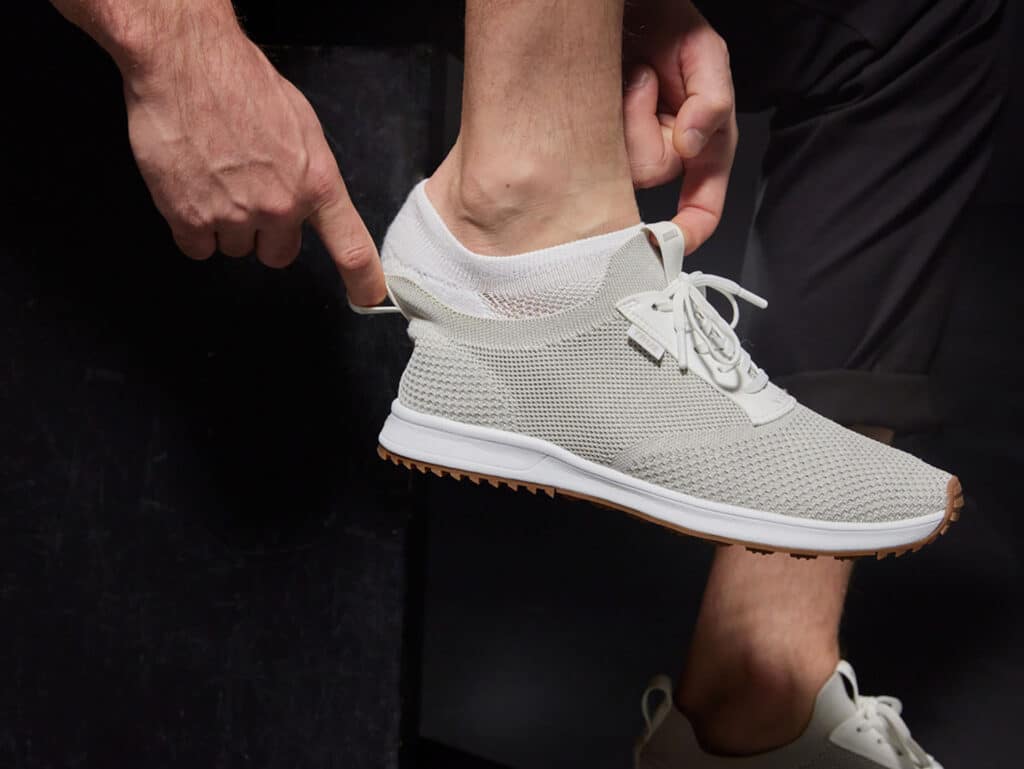 True Linkswear
What I love about True, first and foremost, is that the All Day Knit 2 and 3 are the best all-purpose golf shoes I've ever worn. When I'm traveling for a day or two and need to pack as lightly as possible, this is the footwear that goes everywhere, from the resort restaurant to the course and back to the pool for lounging. Comfort is the key descriptor, but they also merge style with simplicity because they go with anything. However, why mix and match when you can bust out the Dead Golfer Collection?
I know what you're thinking: "Dead Golfer? That seems… intense." True's designs are certainly unique to golf, as they have a sort of punk rock vibe that doesn't play well at Bushwick. The days of boring, stuffy golf apparel are over, though, and maybe that's why a skeleton is the best logo for the occasion.
True's Black Friday deals kicked off earlier this week and run through November 27, so there's plenty of time for golfers to get in on this "Breaking Eighty" offering. Many of the brand's best items are on sale for under $80, including the All Day Knit 2, which might be the best bargain of the year at nearly half-off. Spend enough and you'll even get a gift card thrown in.
(Also, If you're looking for a great stocking stuffer, the FS-Slide is a terrific choice.)
Waggle Polos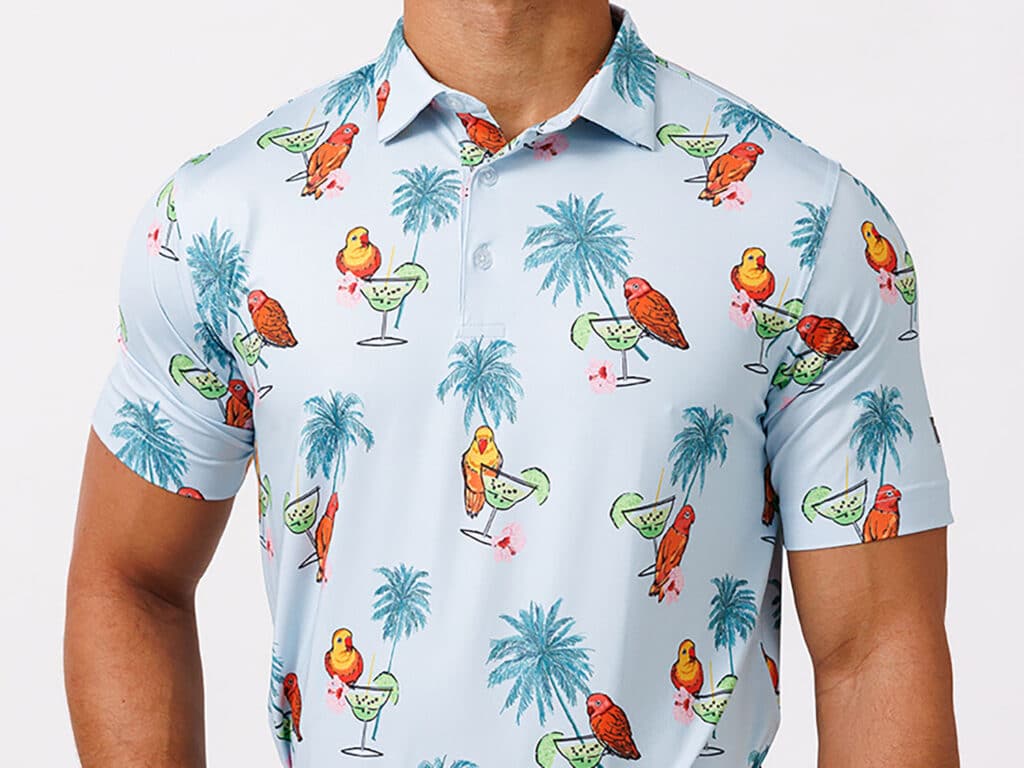 Waggle Golf
One of the most entertaining games to play while watching PGA events is "Spot the Waggle polos in the crowd." It's because you can't miss them and they're becoming more and more popular as younger golfers shatter the sport's norms. My personal favorite is the Pargarita, because it is basically the perfect golf polo, but unlike a lot of newer companies popping up in the same mold, Waggle's creativity has no limits and new designs and items for men, women, and kids are always around the corner.
Black Friday gets underway for Waggle on 11/23 and run through 11/27, allowing golfers to enjoy 30 percent off all products online and in-store. That's the biggest sale yet for the sport's boldest brand.
Stewart Golf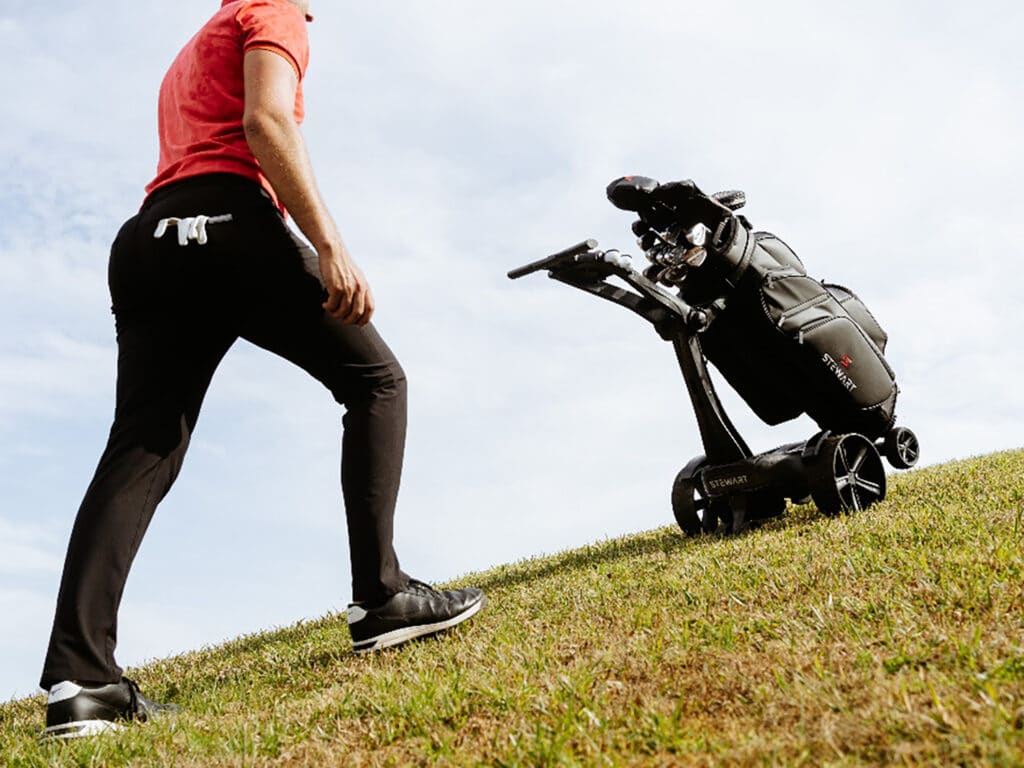 Stewart Golf
What do you get for the golfer who has everything? The Q Follow from Stewart Golf, because it might simply be the coolest golf accessory imaginable. When you have the time, it always feels great to walk the course like a pro, while benefiting from your watch reminding you how great you're doing on steps. The Q Follow is the company's most compact follow cart to date, and it's as simple as pressing a button and heading on your way, while never worrying that it might fall over or get stuck, because this bad boy was built to handle even the most creative contours.
This version is the top of the line, so if your golfer wants something a little lower in price or simply not as fancy, there's even a quiz to determine which cart is right for everyone. And if cost is the chief concern, Stewart Golf might have the most creative Black Friday program with The Heist, a follow-up to last year's "Glitch."
PXG Club Fitting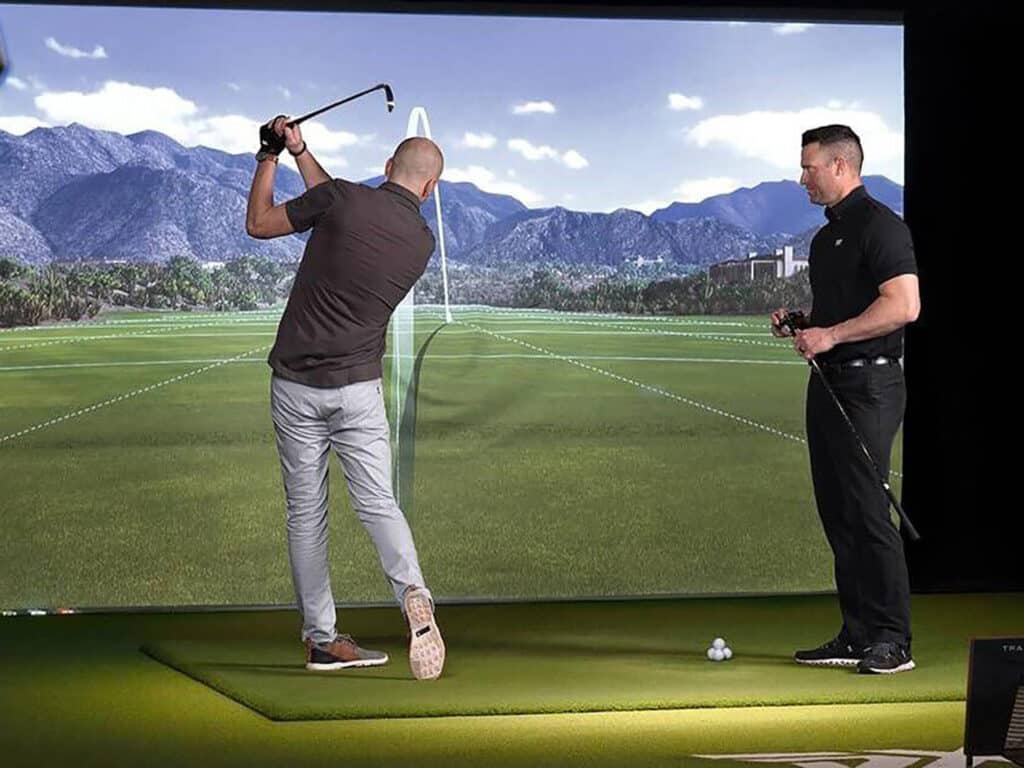 PXG
On my last visit to Reynolds Lake Oconee, I finally stopped by The Kingdom for a driver fitting and it was every bit as amazing as my fellow golf writers described. In fact, with the simple expert changes that were made, I'm hitting the ball off the tee better than I've ever imagined, and it has left me wondering if I'll ever take the plunge one day and get an entire set fitted.
Far more serious and experienced golfers have always known how crucial a fitting can be, and PXG has quickly emerged as a place to be for the best experience. Beginners and scratch golfers alike can schedule a one-on-one appointment to have every aspect of their swings examined to determine the perfect club setup, including irons and woods.
Throw in a box of PXG Xtreme Golf Balls and it's a true holiday miracle.
The post 10 Holiday Golf Gift Ideas (and Black Friday Deals) that are Better than a Hole-in-One appeared first on Islands.