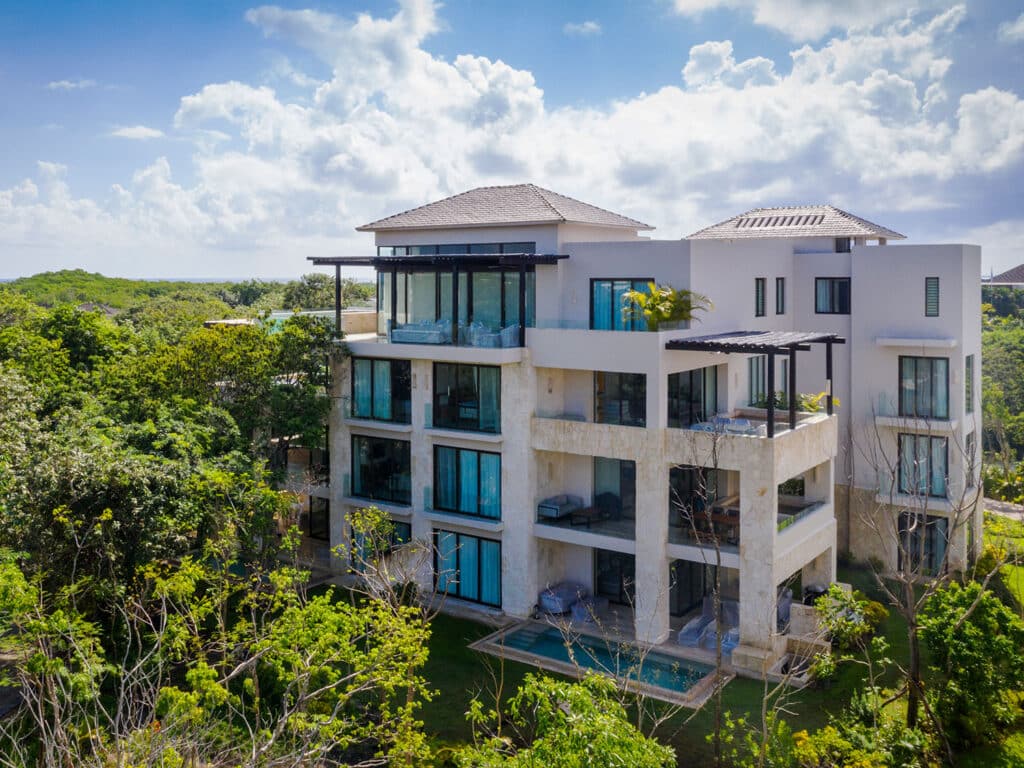 Fairmont Residences Mayakoba
There's rarely a tropical destination I have visited that doesn't make me think, "Yeah, I could live here," but it wasn't until the first time I visited Mayakoba that I really meant it. Set in arguably the most beautiful area of Mexico's Riviera Maya, this 600-acre oasis is, first and foremost, an ideal vacation choice, as each of the four spectacular resorts offers an essential travel element, from family-focused amenities to the most romantic sunsets you'll ever witness from a private plunge pool. And don't even get me started on the food.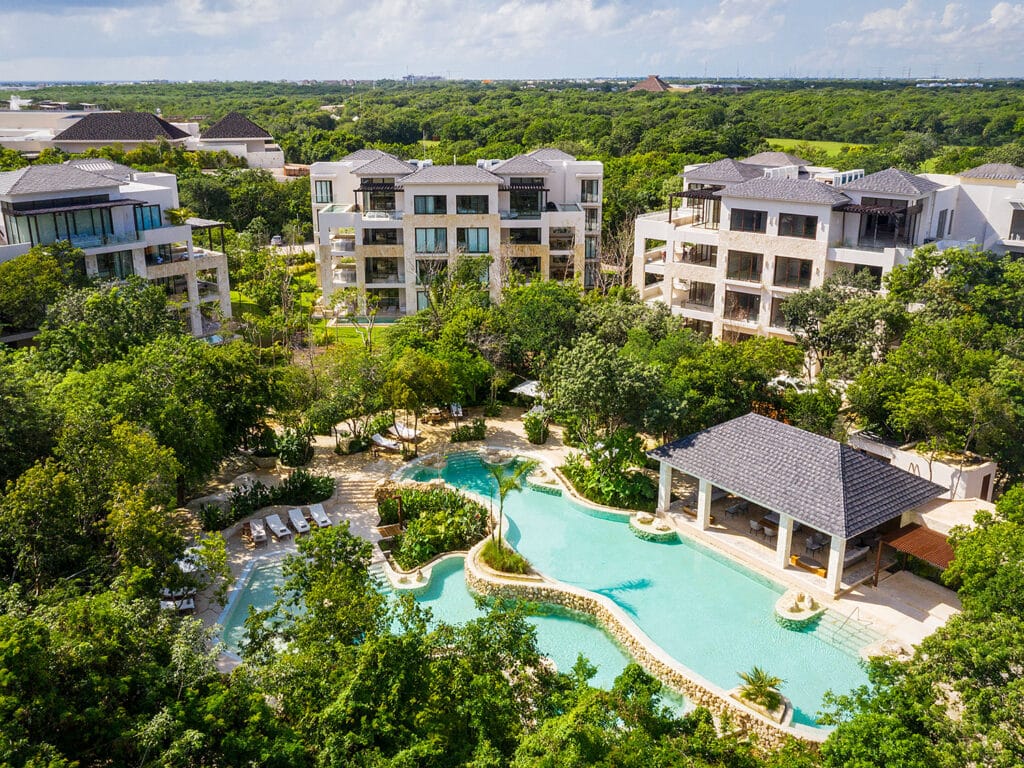 Fairmont Residences Mayakoba
Where would a dreamer live in Mayakoba, though? Well, the luckiest among us can purchase the last remaining three-bedroom luxury penthouse at Fairmont Residences Mayakoba and hope to step out onto the balcony and nod at Leonardo Di Caprio as he lounges nearby. But the clock is presumably ticking, so let's look at what has made these units so incredibly desirable.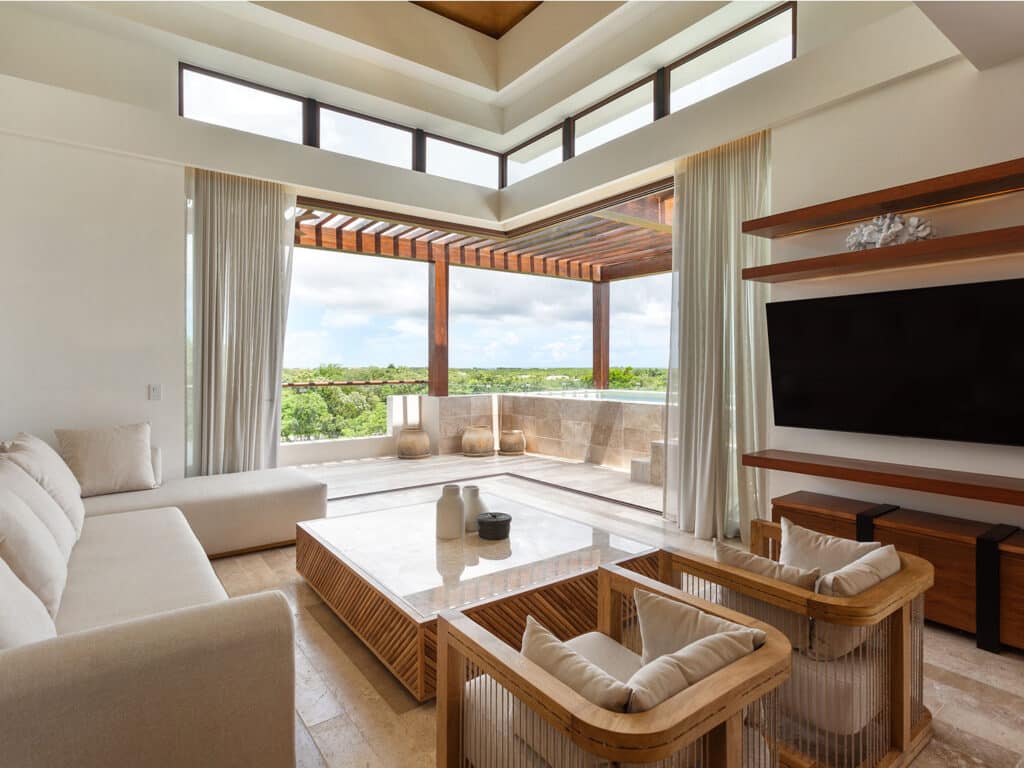 Fairmont Residences Mayakoba
Listed at $2.2 million, Penthouse 12B boasts 3,200-sq. ft. of indoor and outdoor space, which means it is basically a resort within a resort community. With three bedrooms and an open floor plan, this is an exceptional choice for families that vacation several times a year or perhaps a party host with an open door, welcoming friends and loved ones for years to come.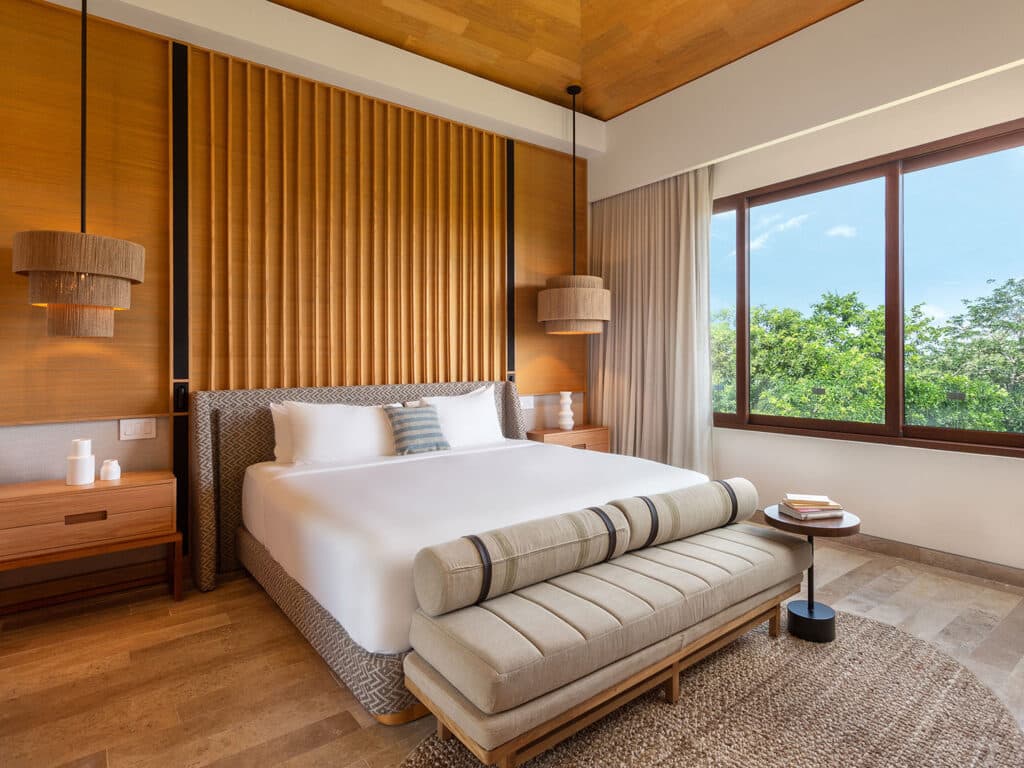 Fairmont Residences Mayakoba
Anyone who has visited Fairmont Residences Mayakoba knows that this property puts an emphasis on subtle luxury, as the interior design and décor plays off local culture and regional natural beauty, all while fostering a sense of serenity that we seek on sabbatical. The earthy tones flow throughout this penthouse, inspiring tranquility while also making guests wonder, "How did they come up with something this spectacular?"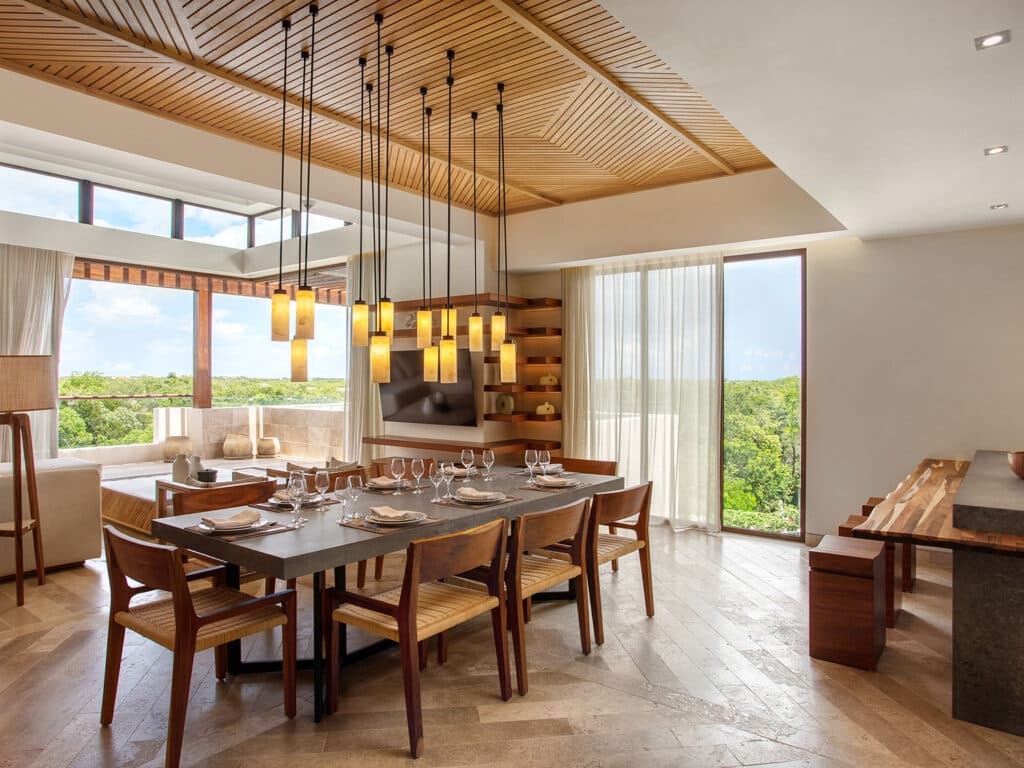 Fairmont Residences Mayakoba
The cherry on top is a private swimming pool that will provide exceptional solitude after a day spent exploring the region or playing a round or two at the iconic El Camaleón golf course. And while Penthouse 12B comes equipped with high-end appliances and a kitchen that'll make Gordon Ramsay grin, Mayakoba offers 30 restaurants that will cover just about any occasion.
After all, a property like this will make anyone want to celebrate every day.
The post Inside the Last Available Luxury Penthouse at Fairmont Residences Mayakoba appeared first on Islands.