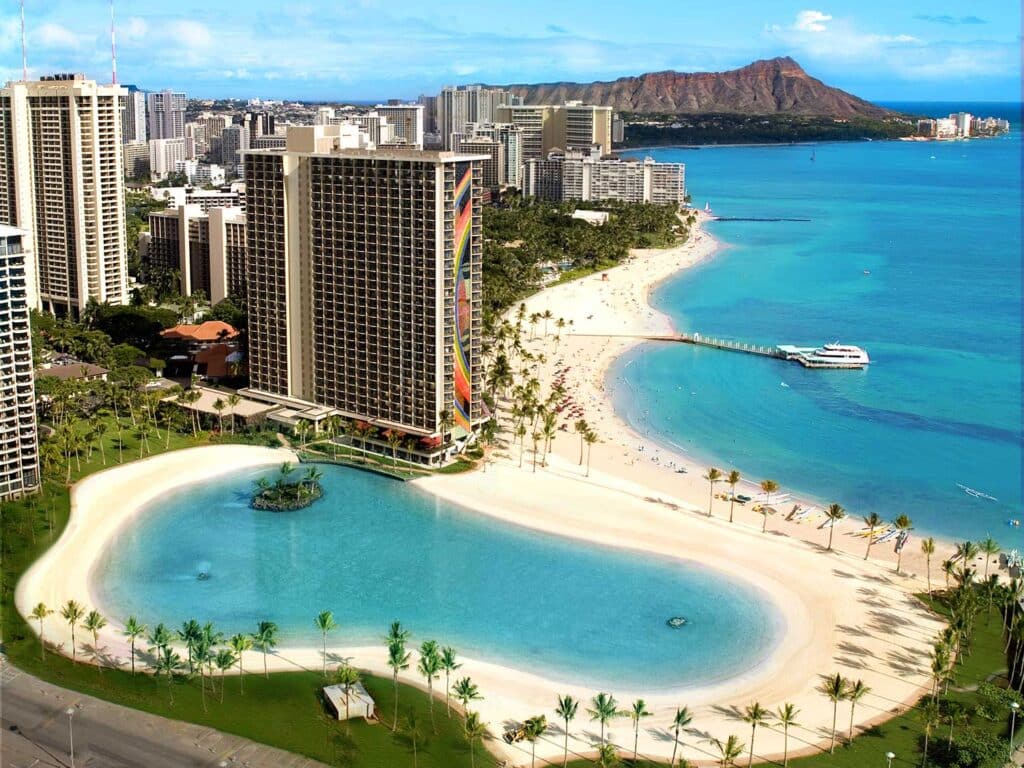 Hilton Hawaiian Village Waikiki Beach Resort
Itching to get away to one of your favorite tropical destinations in the next week or so? Hilton Hawaiian Village Waikiki Beach Resort is offering guests a 30 percent discount if they book through October 24, so obviously the clock is ticking. But the good news is that when your brain and body agree that Hawaii is the solution to all your problems, you don't have to worry about a passport or packing too much more than a few swimsuits, some sunscreen, and that casual resort outfit that has been collecting dust since your last vacation.
Even better, book right now and you don't need to run out the door to get to the airport, as the deal is for stays between Nov. 1, 2023, and Oct. 31, 2024. So, you have time to get some extra work done, find a dog sitter, or fight those few pounds you've been promising to shed since January.
If you can't book right now, don't fret. Instead, start looking ahead to next summer's big getaway with the "Book Early and Save" special that also saves guests as much as 30 percent. Guests who lock down a minimum of three nights before Dec. 31, 2023, will have a little extra spending cash for stays between June 1 and July 31, 2024. There are also offers available for visits of four nights or longer, as well as the Mālama Hawai'i Experience that includes a free fifth night and a thrilling guided tour, rich on local culture.
Arguably the best way for first-timers to enjoy this legendary destination, Hilton Hawaiian Village Waikiki Beach Resort is home to the Rainbow and Ali'I Towers, which boast jaw-dropping views of the Pacific Ocean and that famous beach, and booking rooms in either undoubtedly means loading up on photos so stunning they'll make any Instagram follower envious. Families will especially enjoy the newly renovated Tapa Collection rooms, with more space and better sleeping arrangements for the whole crew.
The post Two Great Ways to Save Big on a Stay at Hilton Hawaiian Village Waikiki Beach Resort appeared first on Islands.