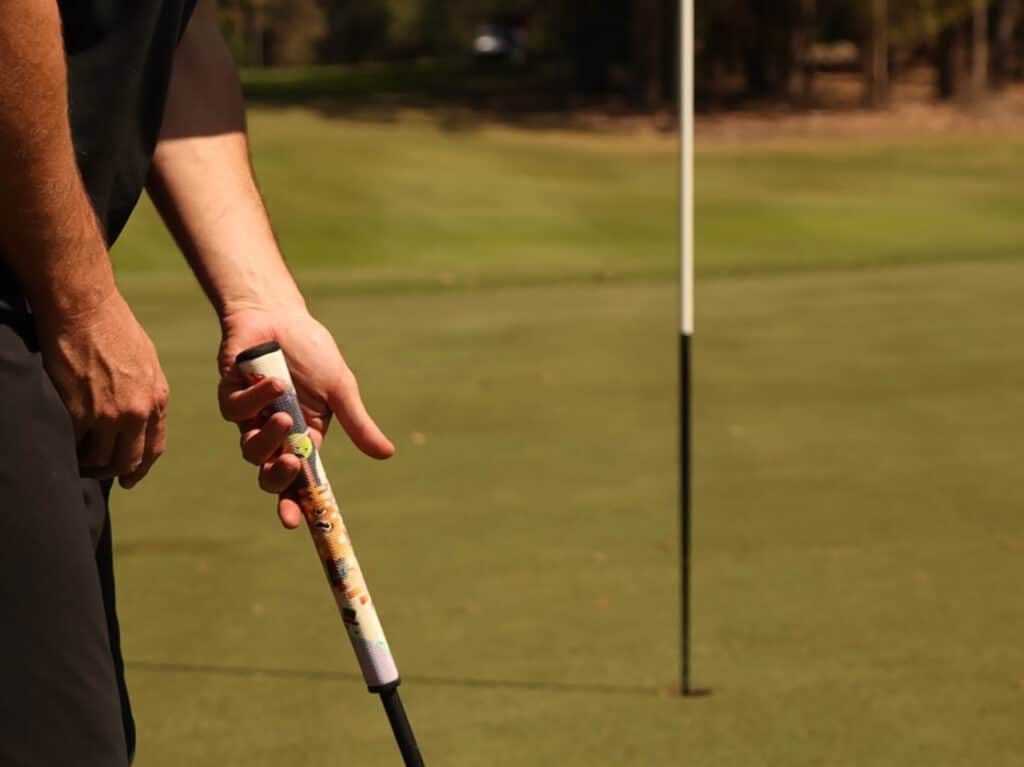 RIPIT Grips
There is nothing quite like playing golf in paradise, but the journey and experience often come with some challenges. As I was marveling at the views from the Dye Fore courses during my recent trip to Casa de Campo in the Dominican Republic, I was quietly annoyed that my poor reception was keeping me from being able to share my delight (and subtle boasting) with my Instagram followers in the moment.
Fortunately, I had my one of my all-time favorite golf gear gadgets, the Solis portable WiFi hotspot, in my golf bag, so I was able to fire that up and boost my signal for when it was time to kick back at Chilango Taqueria for a post-round mezcalita. Still, I wondered if there's a better solution for bringing WiFi with me, and it turns out that Solis already has the answer.
Solis 5G Mobile WiFi Hotspot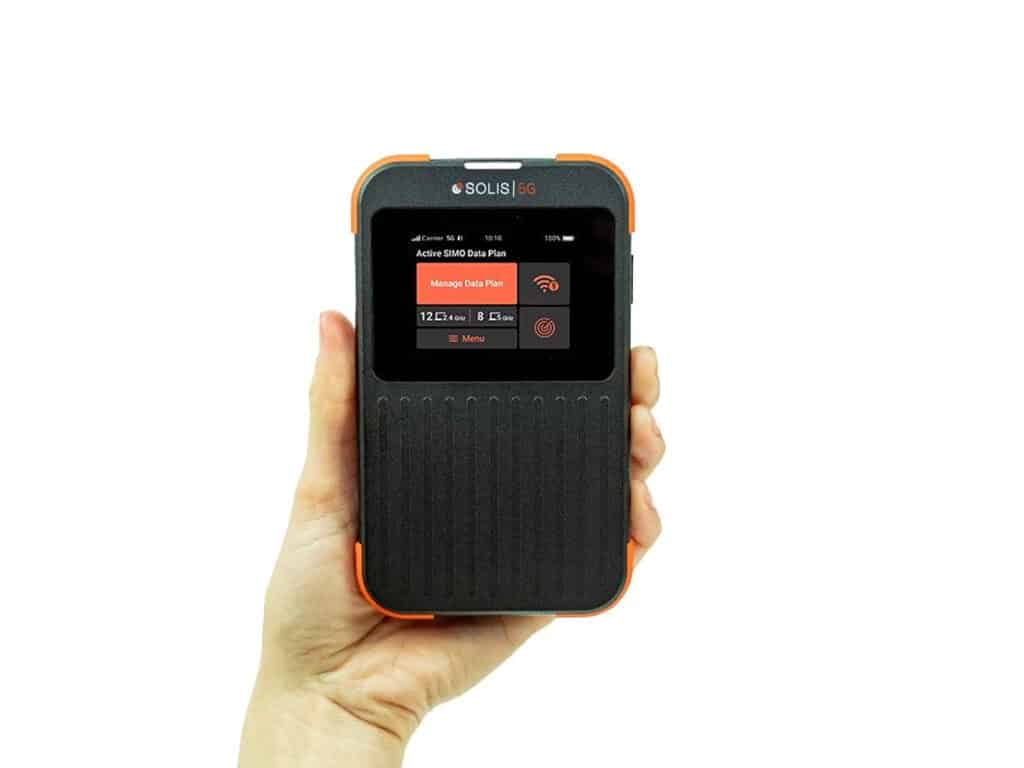 Solis
It might be time to host a retirement ceremony for my old WiFi hotspot now that Solis has changed the game once more with the 5G Mobile WiFi Hotspot. While I'd have loved to head out to another Caribbean course to test this one, it arrived in time for Florida's storm season, and my old house loses power and WiFi the moment a light breeze picks up. I figured there's no better way to test a new hotspot than when Mother Nature does her thing.
With a new digital interface, activating and using the hotspot is easier than ever. In moments of desperation, using the app to operate the previous version could be complicated if my phone was getting no reception. However, the 5G model is as simple as turn on and connect to the best available signal—that is, once you've registered and subscribed to the best data plan for your needs.
That, of course, is the million-dollar question: how much do you need? And the answer relies on how much you plan to use it. The so-called digital nomads will likely want the biggest and best plan for setting up shop in those beautiful locations where there's no connectivity so they can post the obligatory "my office for today" photos. But the occasional traveling golfer and anyone who wants a Plan B device for power outages will enjoy a basic plan. No matter the scenario, this 5G hotspot is bound to become every traveler's new best friend.
Monoprice Power Bank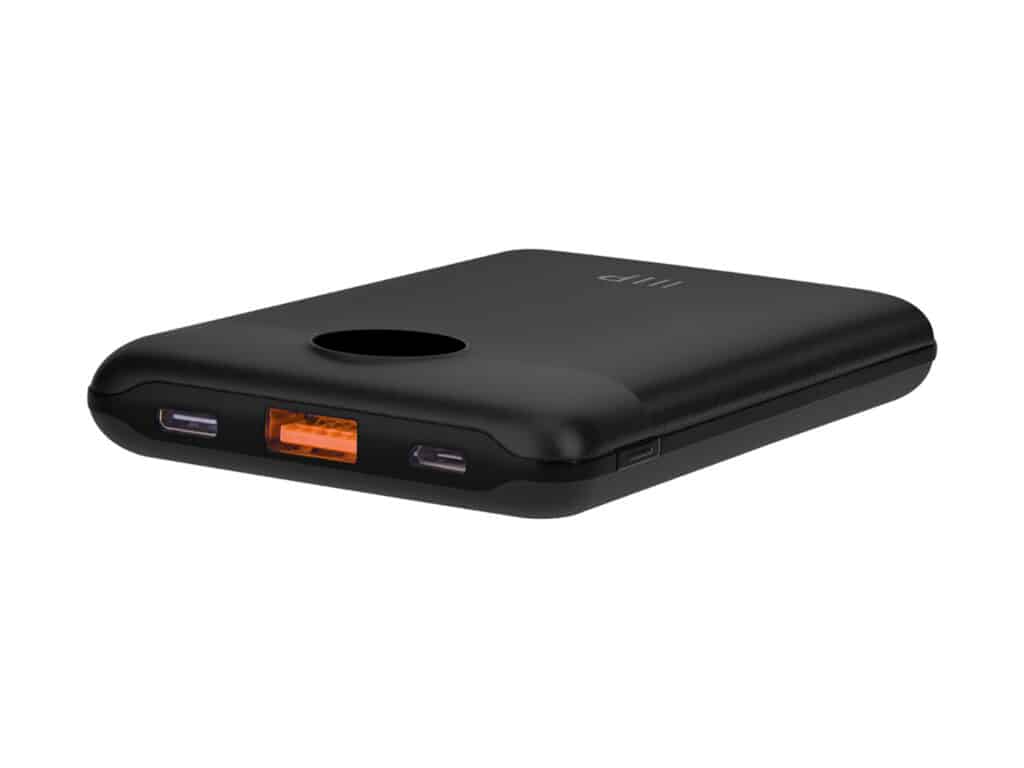 Monoprice
Aside from connectivity, battery life should be your biggest concern. Especially if you're carrying an iPhone, Airpods, a watch, and the rest of the gadgets I'm about to list below. Let's start with the basics, though, and choose a portable battery charger that packs enough punch to handle your most important digital accessories.
Monoprice offers a trio of power banks that can handle everything from one phone to your whole kit. The simple choice for the minimalist traveler is the Monoprice Power Bank 44369, which has a capacity of 10,000mAh or, for those of us who don't speak tech, enough for two or three full phone charges. This is especially great for couples because it has a dual port for charging poolside or at the beach. The 44370 model can handle as many as three devices, or 4-6 phone charges, and the 44371 is the big dog of the bunch, allowing 4-6 rapid charges for five devices.
Shot Scope X5 GPS Golf Watch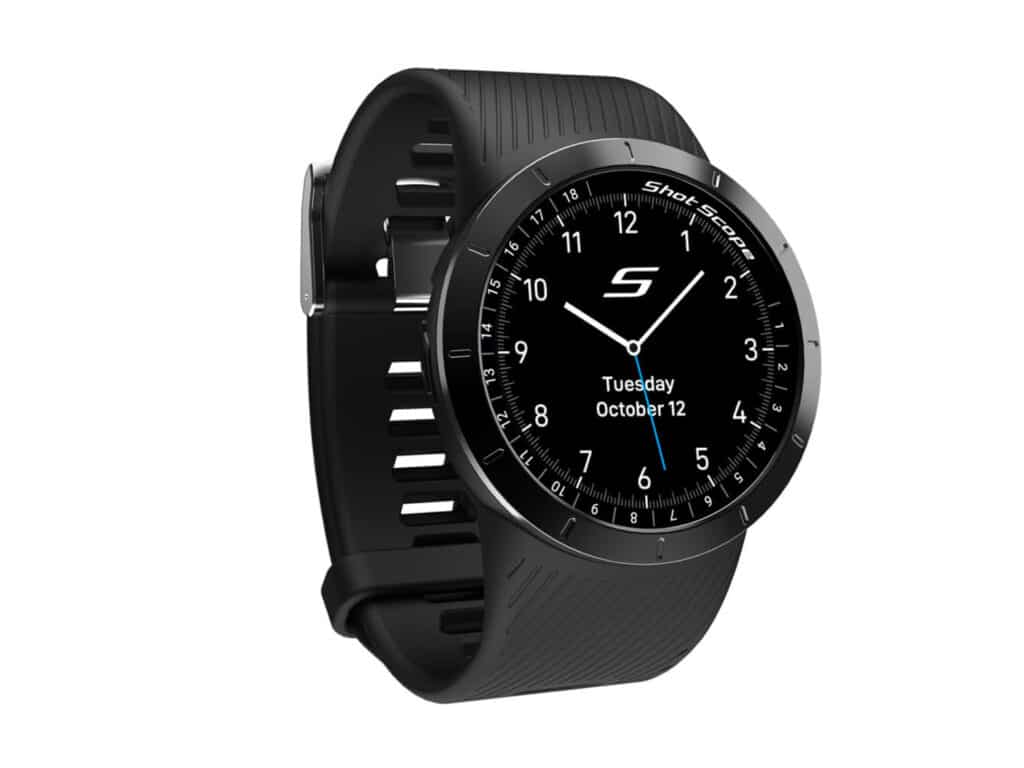 Shot Scope
Three things made my game significantly better this year: my Takomo 101 irons, a borderline miraculous visit to The Kingdom at Reynolds Lake Oconee, and the Shot Scope X5 GPS Golf Watch. I was always skeptical of the need to know the distance to the pin from every spot on the course, but that's obviously dumb. When you hit the ball as many bad places as I do, you most certainly need to know the crucial numbers for getting back on the right path.
Not only does the X5 act as a personal digital caddy in that capacity, but it also makes finding and adding courses a breeze. And that's just one of the many exceptional touches this watch offers, as it also comes with 16 club tags for performance tracking, keeps track of your real time scoring, and counts your steps from the car to the clubhouse and beyond.
RipIt Monsters Ink Putter Grip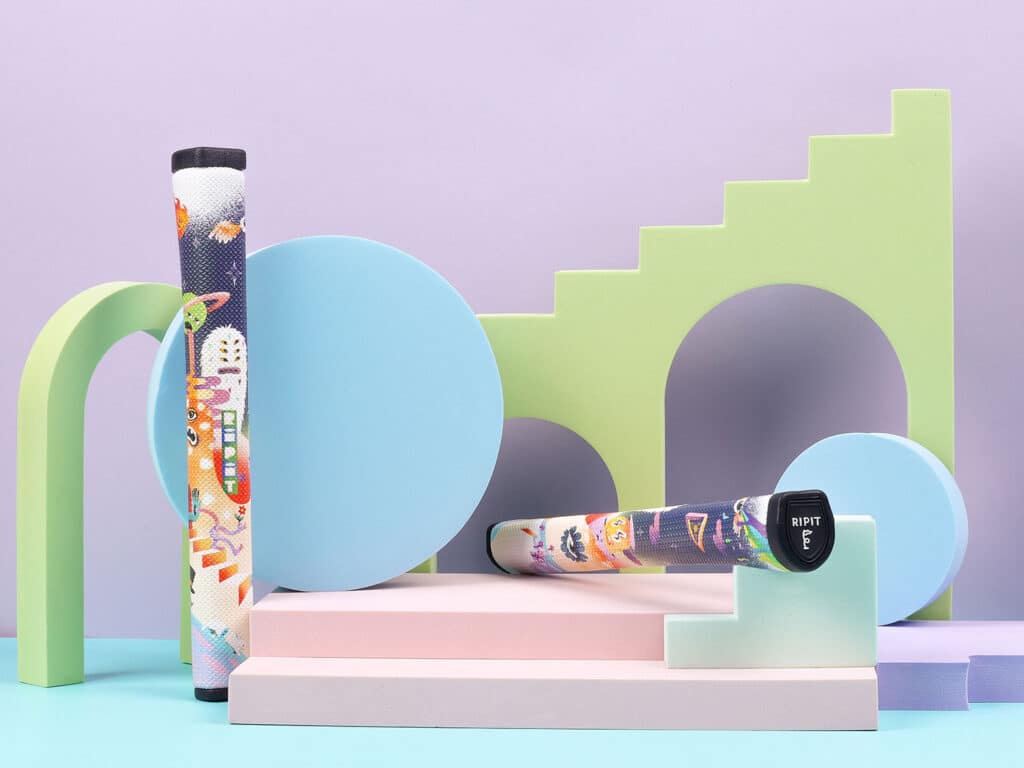 RIPIT Grips
Want to make new friends on the golf course? Add RipIt Grips to your clubs, sit back, and wait for the comments to pour in. At every course I have played since having my clubs re-gripped with the Marilyn, Uncle Sam, Geo, and other various designs, other golfers, cart attendants, and even the pros and instructors have asked me about them. In a sport that has long lacked personality and character, people love seeing this kind of creativity in and around our golf bags.
Now, RipIt has rolled out its first putter grip, and the design is an indicator of the Australian brand's plans for the future. The Monsters Ink concept is a collaboration with Aussie artist Happy Decay, who has already worked with companies like Nike, Prada, and Porsche, among others, and it is just the beginning of exciting partnership with emerging artists. Judging by how quickly golfers jumped on this one, that means great things for upcoming swing grips featuring the works of Evan Weselmann, Nori Okawa, and Renato Flores.
Lucyd Lite 2.0 Sunglasses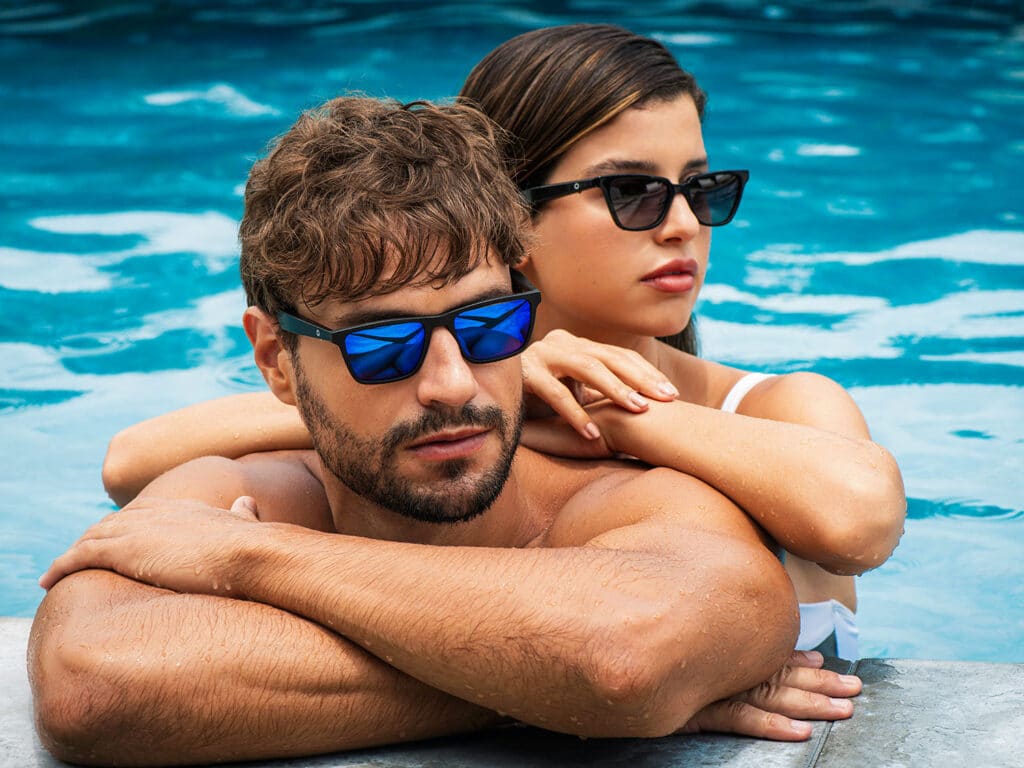 Lucyd
Whether traveling for work or a family vacation, I love golfing alone. Getting out on a course at the crack of dawn and knowing there's not a soul in front of me does wonders for keeping the golf demons in my head from ruining 18 holes. It also allows me to listen to my favorite playlists, which I usually do with one of my portable speakers. However, when I am traveling as light as possible, and with my favorite caddy already on my wrist, I recently discovered a new way to save bag space, keep the sun out of my eyes, bring my music along, and look great while doing it all: the Lucyd Lite 2.0 Sunglasses.
The first time I tried a pair of Bluetooth shades, I thought they were clunky and aggravating, but I should have known that time would cure all ills. Lucyd's new offering is a slimmer, lighter style that looks good for any occasion, so you can wear them even in those moments when you don't need a soundtrack. Aside from golf, these sunglasses are also great for exploring, sightseeing, or simply relaxing on an empty beach.
Tifosi Swank XL Sunglasses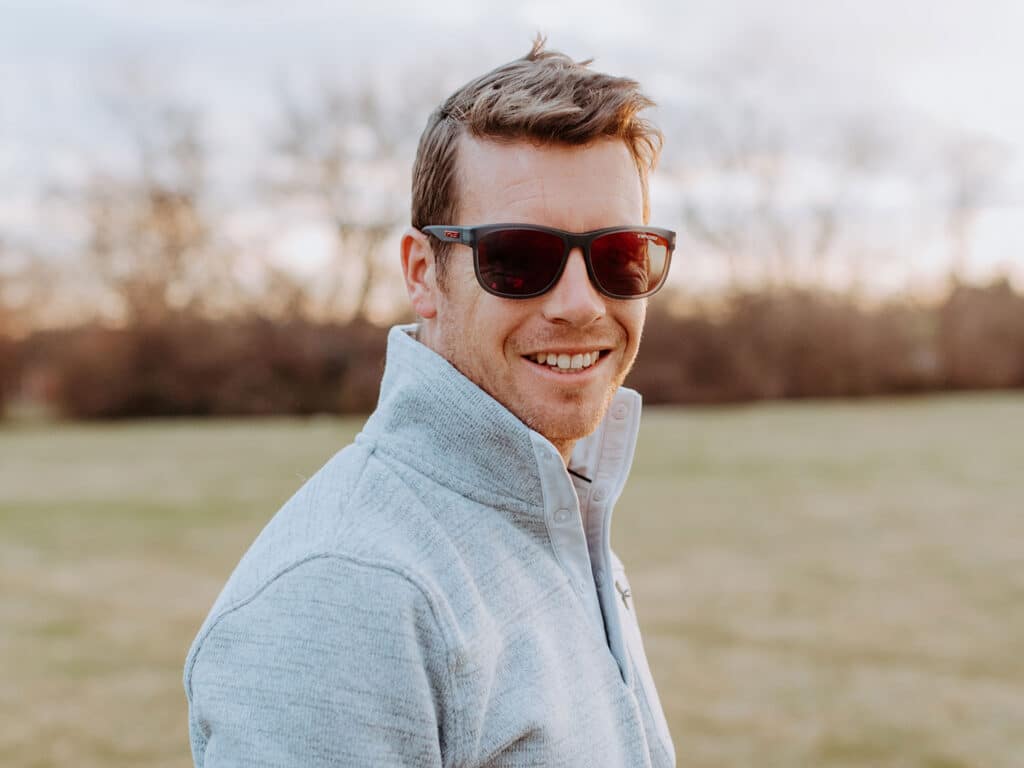 Tifosi
What are the most important aspects we look for in a pair of golf sunglasses? Durability, for starters—especially when you're playing a course in the Caribbean and Mexico, where ocean breezes hit you with a salty mist that can wreak havoc on lenses. If you need one pair to go from the course to the resort and beyond, style matters just as much. And if you're worried about possibly losing them or leaving them in the cart by accident, price is also near the top of your list.
Enter: Tifosi Swank XL. While I love having a pair of floating sunglasses that I can use on land or water, a lighter frame has one serious drawback: it slips right off my face when I'm sweating heavily. This is a huge problem on my home courses in Florida as well as my Caribbean favorites like Old Quarry Curacao and Royal Turks and Caicos, so the Swank XL is a terrific solution. The hydrophilic rubber frame actually increases its grip when it gets wet, so sweat, rain, and ocean water are no concern. And at just $25, it's a hell of a bargain on a classic look with cool color variety.
Tomo Golf Bravo Shoes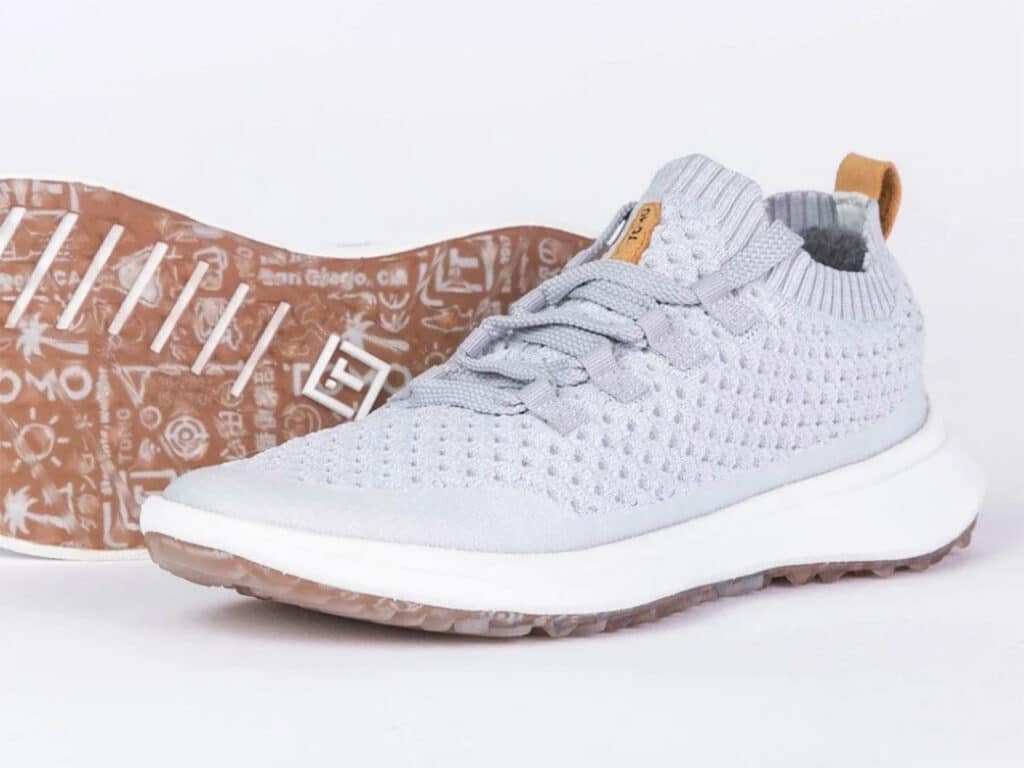 Tomo Golf
Have you ever had a Cinderella moment with a new pair of shoes? You're not sure they're the right style or fit just by looking at them, but you give it a shot anyway and it ends up being the best pair of shoes you've ever worn? That's basically what happened when I recently tried on my first pair of Tomo Golf's Bravo shoes, because this is a stylish and insanely comfortable concept that will undoubtedly only keep getting better.
For starters, the simple, fun style allows for the Bravo to be worn anywhere, which is clutch for anyone who needs to keep the backpack light (the shoe weighs just a tick under 11 oz.). But what I love most about this new essential is the extra cushion in the heel, as it saves my sensitive heels from scraping against the back of the shoe (the sacrifices I make to keep wearing no-see socks) and just flat-out feels fantastic. That goes a long way when your travels take you an even longer way.
The post 7 Gift Ideas for the Casual Golfer You Think Already has Everything appeared first on Islands.