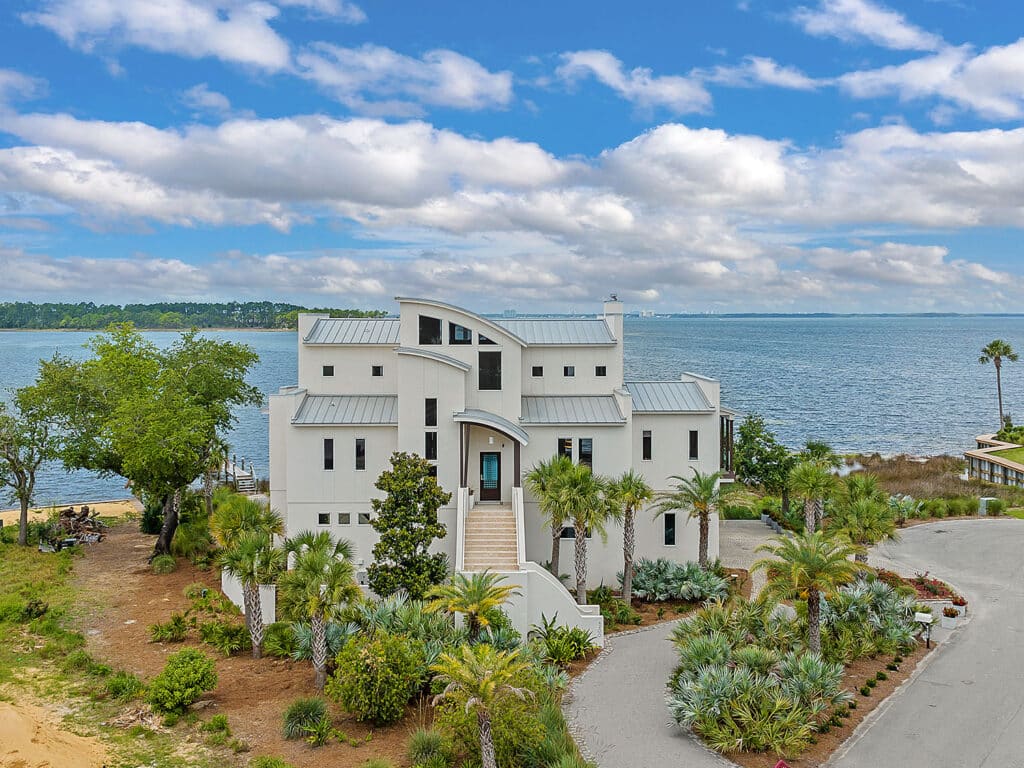 Dave Warren Real Estate Photography
When you think about the ideal Florida vacation home, what are the most important elements? Beach bums will want to have access to plenty of sand, while boaters will prefer being right on the water. Some Endless Summer enthusiasts will take the setting that gives them the sunset of a lifetime every evening, while others will hope they have enough light to paddle board to the end of the world and back. And as certain people would love to be part of a community where they can wave to neighbors as they pass in their fancy golf carts and e-bikes, some of us just want to feel like the only people on the planet.
To each his own, obviously, but the latest listing from Corcoran Reverie is the closest thing to an "all of the above" residence that any dreamer might find in the Sunshine State.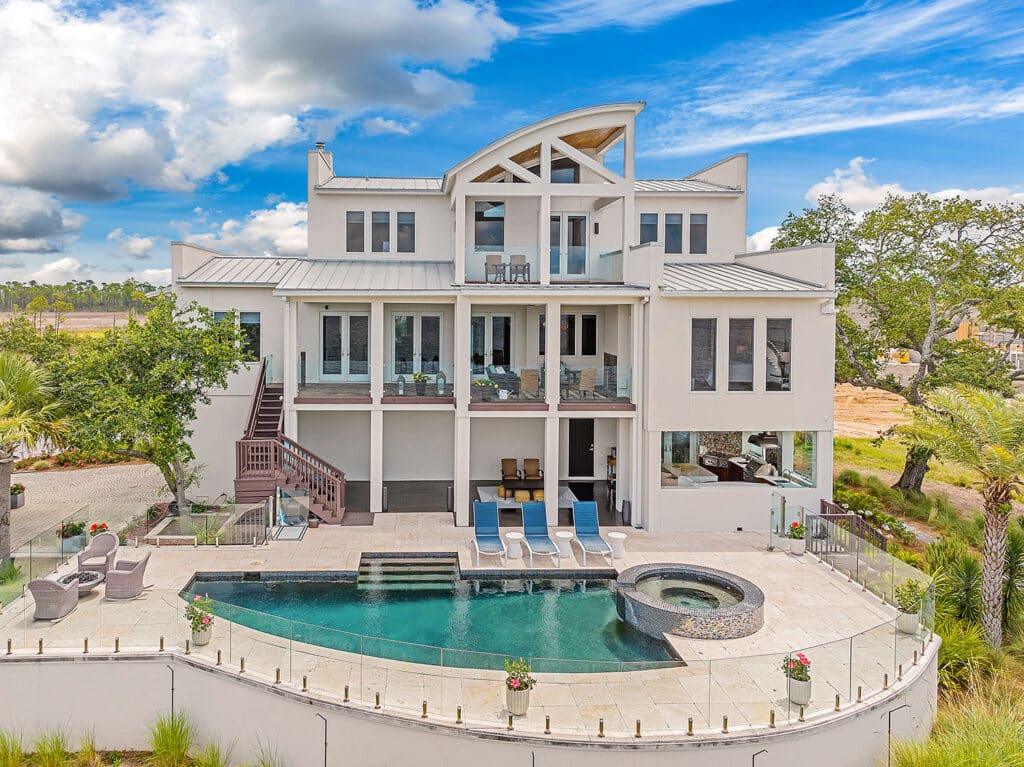 Dave Warren Real Estate Photography
Set within beautiful North Bay—a hop, skip, and a pontoon boat from Panama City Beach—this 4-bedroom, 5.5-bath palace is a family's year-round haven for laidback panhandle vibes. With more than 5,100-sq. ft. of living space spread out over three stories, residents and guests can enjoy the privacy as much as the naturally beautiful surroundings.
That's especially great for multigenerational gatherings, so the kids can take a break from hearing parents and grandparents tell the same old stories.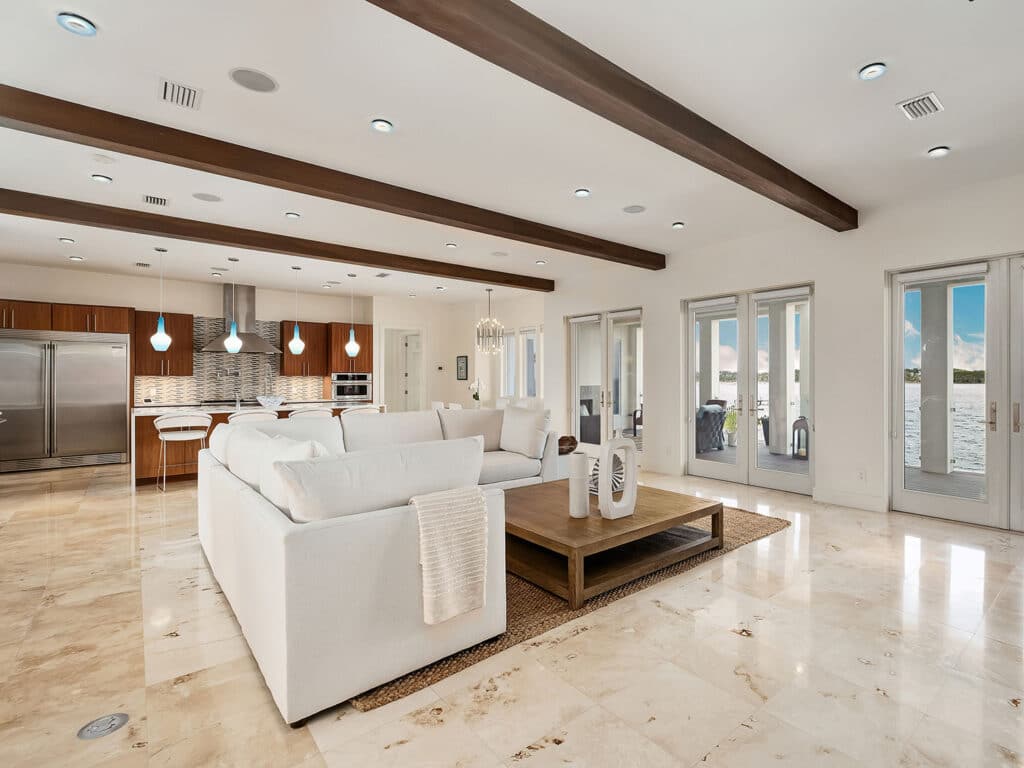 Dave Warren Real Estate Photography
Every room of this $3.6 million listing boasts views of the water, so fishing and boating mavens will barely spend a moment on the sprawling pool deck. That just means more summer jams and fresh cocktails for those who prefer the resort life, but without all the strangers and noise.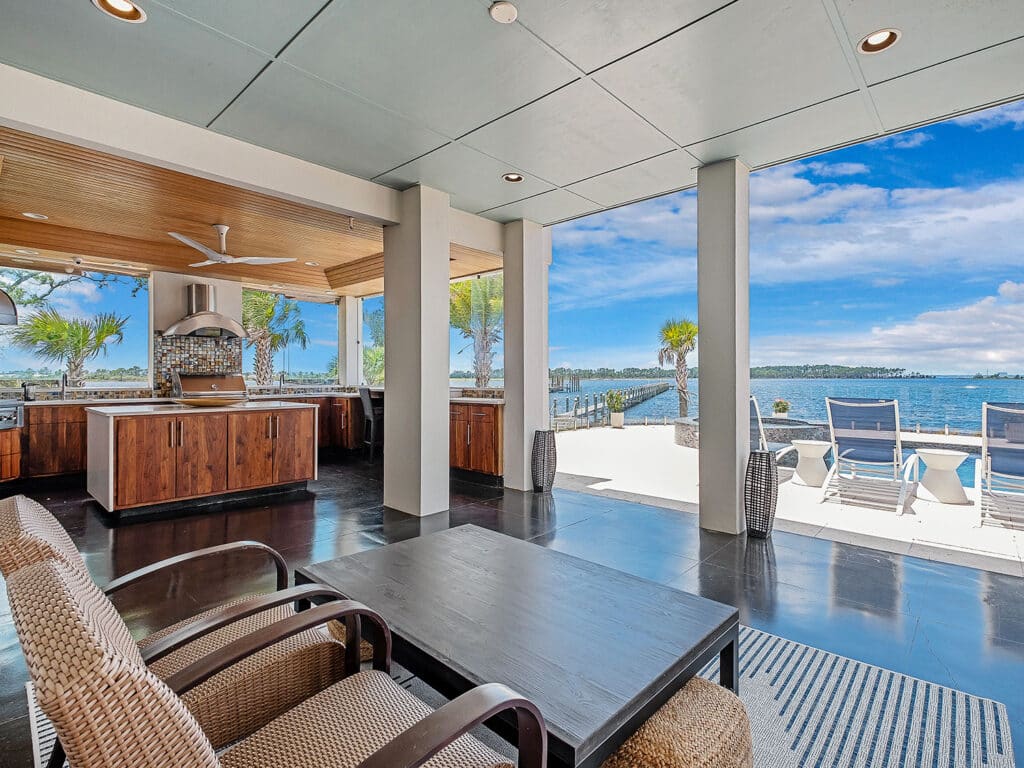 Dave Warren Real Estate Photography
When the crew returns with the fresh catch, the family chefs can show off their talents in the modern kitchen or poolside grill, and simply pass the dishes down the line to everyone gathered by the loungers and hot tub. However, sunset chasers will probably want to grab a plate and head upstairs to the second- or third-level terrace for the best views on this private island.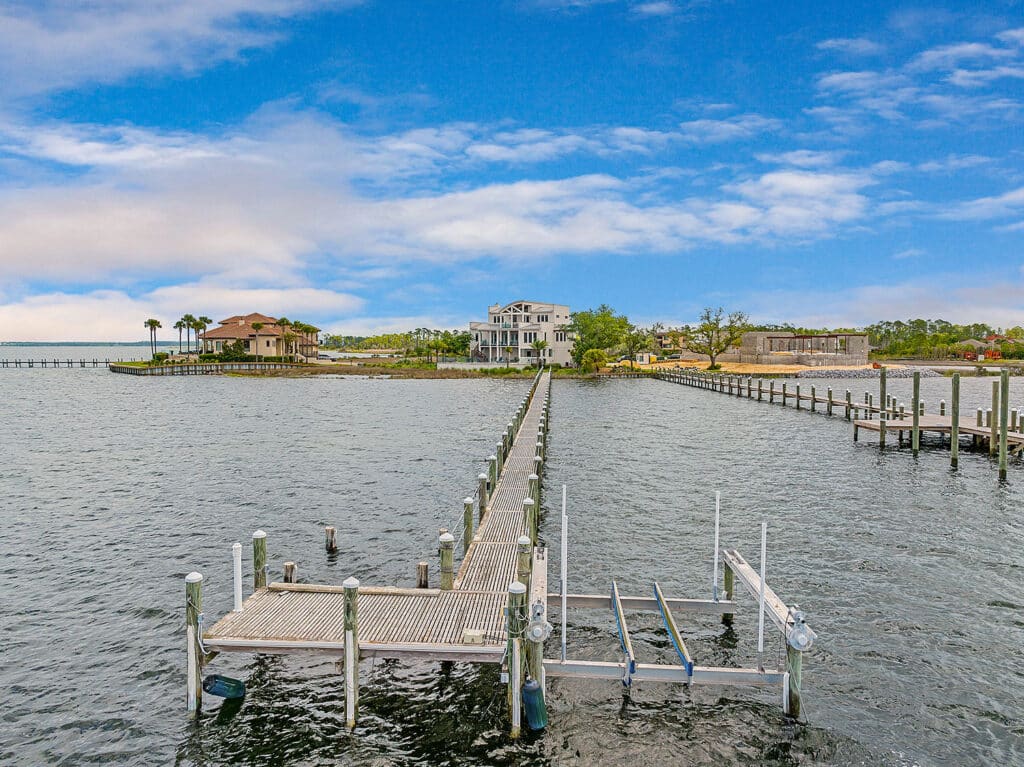 Dave Warren Real Estate Photography
With a private road and the Gulf of Mexico 10 nautical miles away, there won't be many aimless wanderers driving or floating by, so the seclusion is off the charts—aside from an occasional wave from the neighbor, of course. Still, it's not so far off the beaten path that someone can't drive to town to pick up more steaks, so the surf and turf is as seemingly endless as the amazing views.
The post This Three-Story Private Island Retreat Checks Every Box for a Florida Dream Home appeared first on Islands.