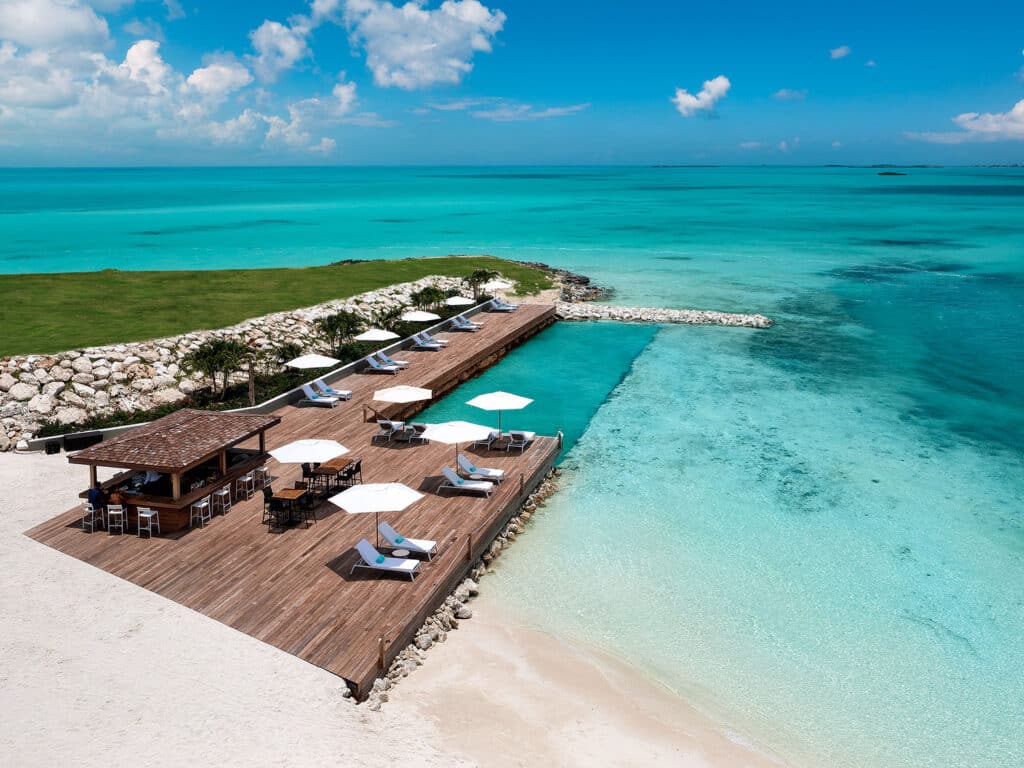 Wymara Resort and Villas
Forget death and taxes—if one thing is certain in this world, it's that Caribbean resorts will never stop trying to develop the most creative, extravagant pools we've ever seen. This is especially true on the island of Providenciales in Turks and Caicos, where Grace Bay Beach is so magnificent and alluring that the resorts that are blessed to have it as a backdrop must come up with concepts that will make guests want to remain on-property. In fairness, they all do it very well.
But what if the resort's pool uses the beach to its advantage and offers guests the best of both worlds? The brilliant minds at Wymara Resort and Villas answered that question with a slam dunk and three exclamation points when the property recently unveiled its spectacular Ocean Pool, which is the first of its kind in this region.
Owner Bruce Maclaren was inspired to create this unique amenity after spending many years in Australia, where ocean pools have long been a popular attraction. The resort began construction last October by moving more than 1,500 tons of rock, and the result is a 3,900-sq. ft. pool with shallow and deep ends (the depth depends on the tides), as well as a stunning 4,880-sq. ft. timber deck complete with a bar and enough lounge chairs for an intimate, Instagrammable day.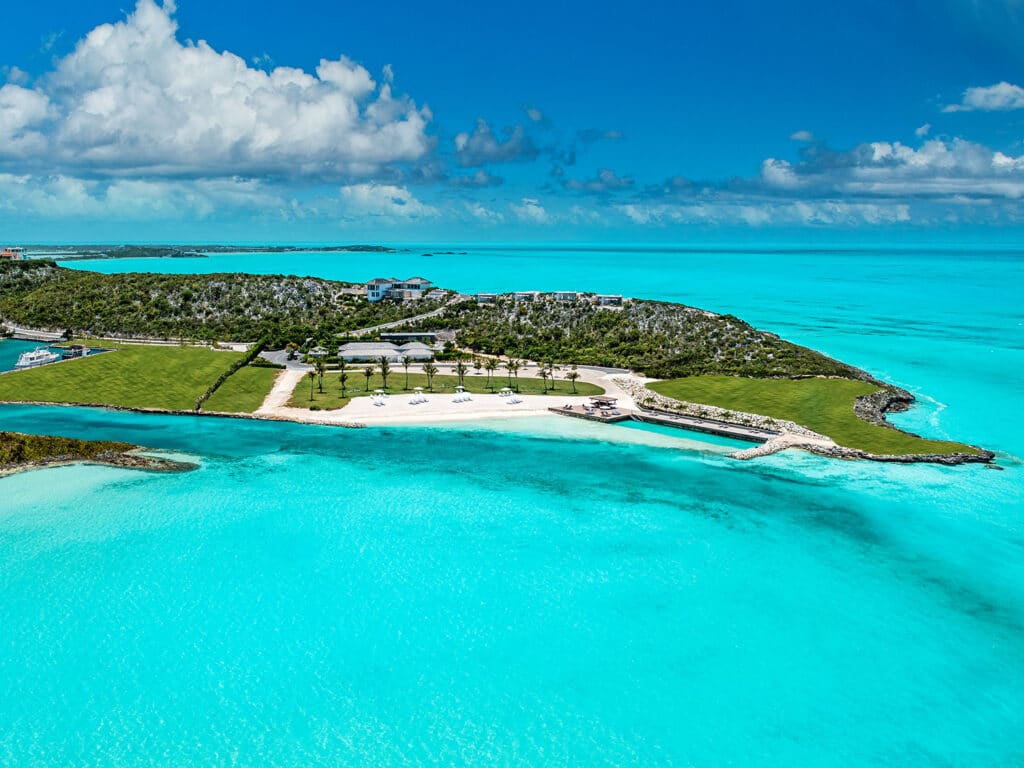 Wymara Resort and Villas
"While ocean pools aren't just an Aussie thing, they do inspire a kind of fervor there that borders on the fanatical," Maclaren explained. "They're probably more in the public eye now than ever. Maybe it's Instagram—they're so seductive to photograph. But having experienced the benefits of ocean pools and the communities that evolve around them, I thought, well, maybe we can do this here."
And done this they have. Although, it's hardly the best thing this Wymara property has to offer. In a destination known for exceptional villas, this resort raises the bar with both luxury and quality of service. Families will especially love the Amuse Villa, which boasts four bedrooms and myriad exclusive services and amenities, including a private infinity pool that overlooks the ocean. However, younger travelers will experience love at first sight when they see the phenomenal multi-story waterslide.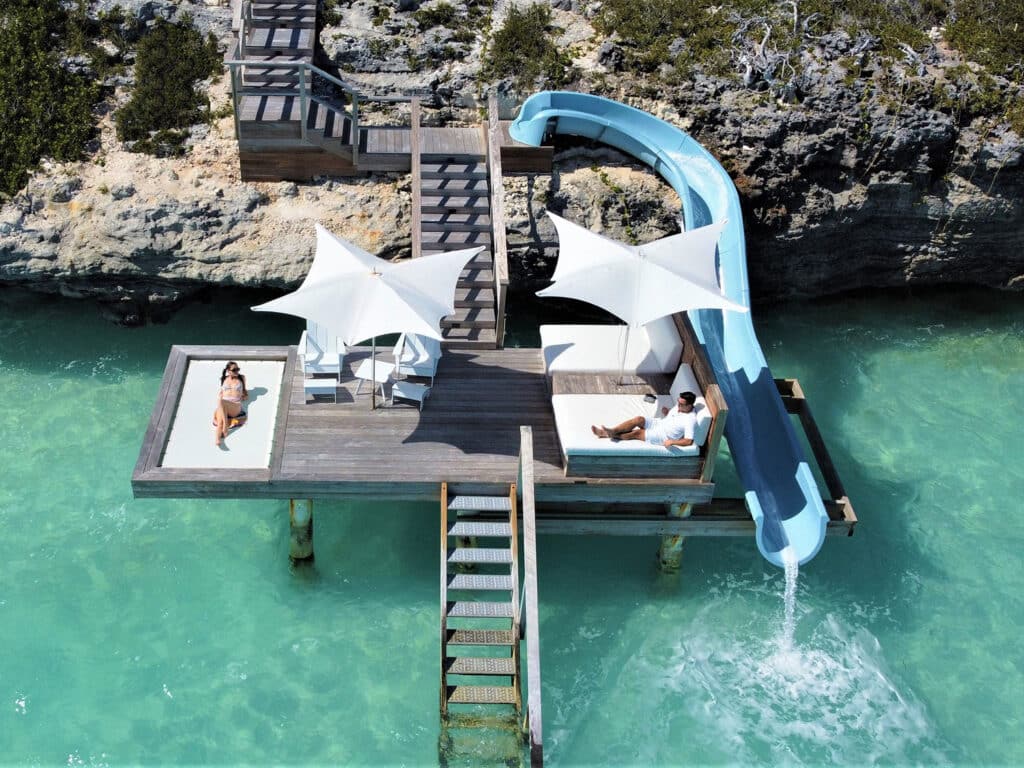 Wymara Resort and Villas
Wymara Resort and Villas in Turks and Caicos is currently offering guests a free fourth night when they book a three-night stay between now and October 31. However, some would argue four nights is hardly enough time to enjoy the best of this resort and Provo.
The post The Caribbean's Coolest Pool Just Debuted at Wymara Resort and Villas in Turks and Caicos appeared first on Islands.