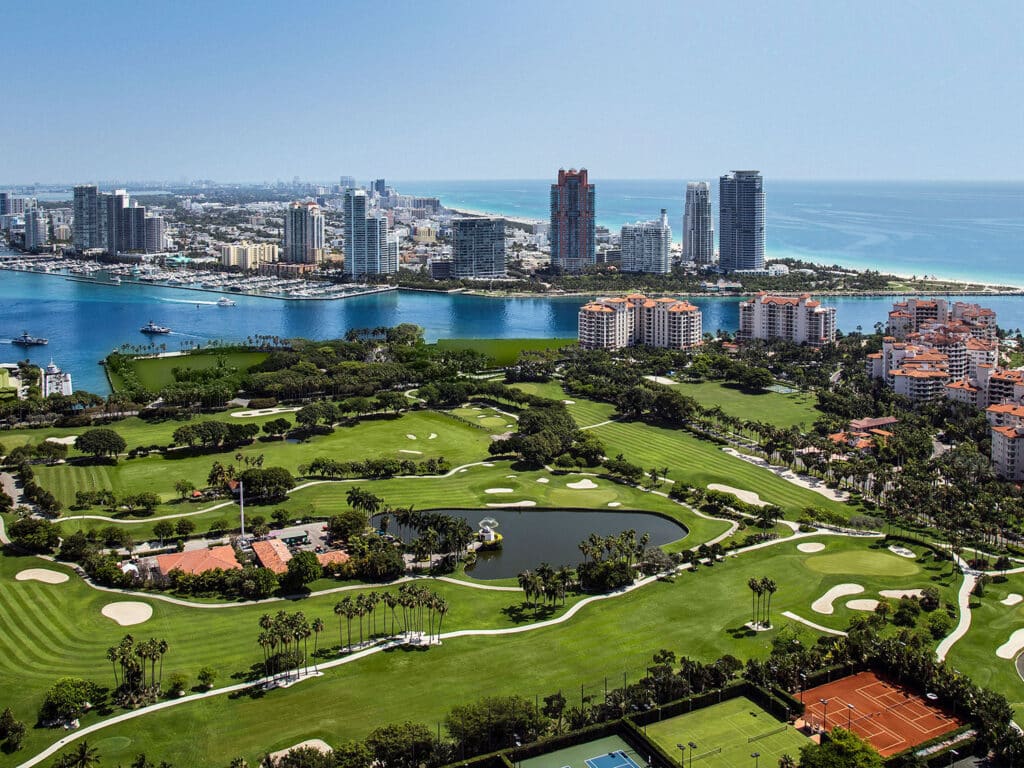 Related Group
Few coastal destinations offer year-round allure and tropical bliss like Miami, which is probably why Lionel Messi had no problem making it his new home. Well, the giant bags of money probably helped, but anyone who has ever lived in or around The Magic City can attest that it has more perks than even the savviest travelers know.
But when it comes to dream homes, few destinations on this planet will ignite the average Joe's imagination quite like Fisher Island, which has been called home or "home away from home" by celebrities like Oprah, Julia Roberts, and Mel Brooks, among others. Why are A-listers drawn here? Probably because it's about as exclusive as it gets, but also because you could step outside your home, do a 360, and immediately realize it's impossible not to smile here.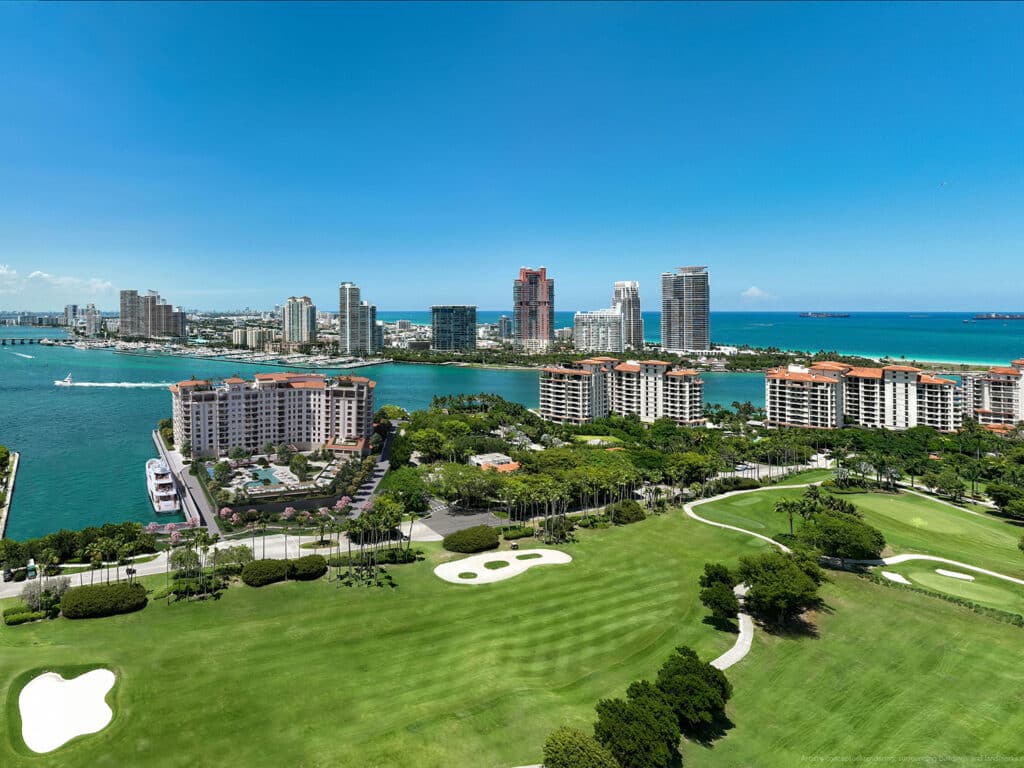 Related Group
That's why we presume that the latest addition to this secluded retreat is sure to be a hit with anyone who has ever wanted to declare residency. Currently under development by the Related Group, Six Fisher Island is set to become a 50-unit ultra-luxury condominium complex that will be nothing short of spectacular upon completion. In fact, it will give many of the Caribbean's best resort communities a run for their money… emphasis on that last part.
After all, the regular units will start at a jaw-dropping $30 million. The penthouses? $60 million. Again, this is Oprah country.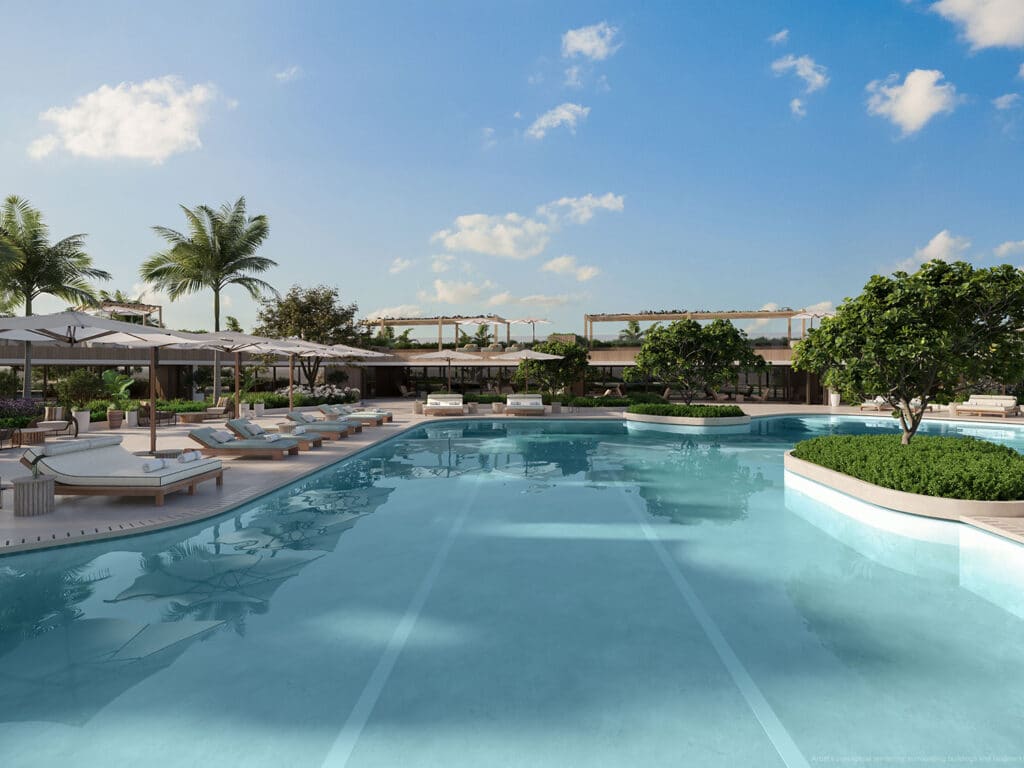 Related Group
Expectations for the condos will be sky high, but the amenities will keep residents entertained and fit for years to come. The P.B. Dye-designed golf course will have casual players admiring from a distance, while residents can spend time between rounds living out their triathlete dreams on the 17 tennis courts, as well as the quartet of pickleball courts for everyone who is hooked on the planet's fastest growing sport.
That's just the tip of the iceberg. A multi-sport simulator will offer a break from the sun while keeping the competitive juices flowing, and if tennis and pickleball aren't enough, a paddle ball court will add another level to the fitness programming. The cherry on top, though, is the wellness facility that will offer yoga, pilates, weight training, and anything else the muscles need.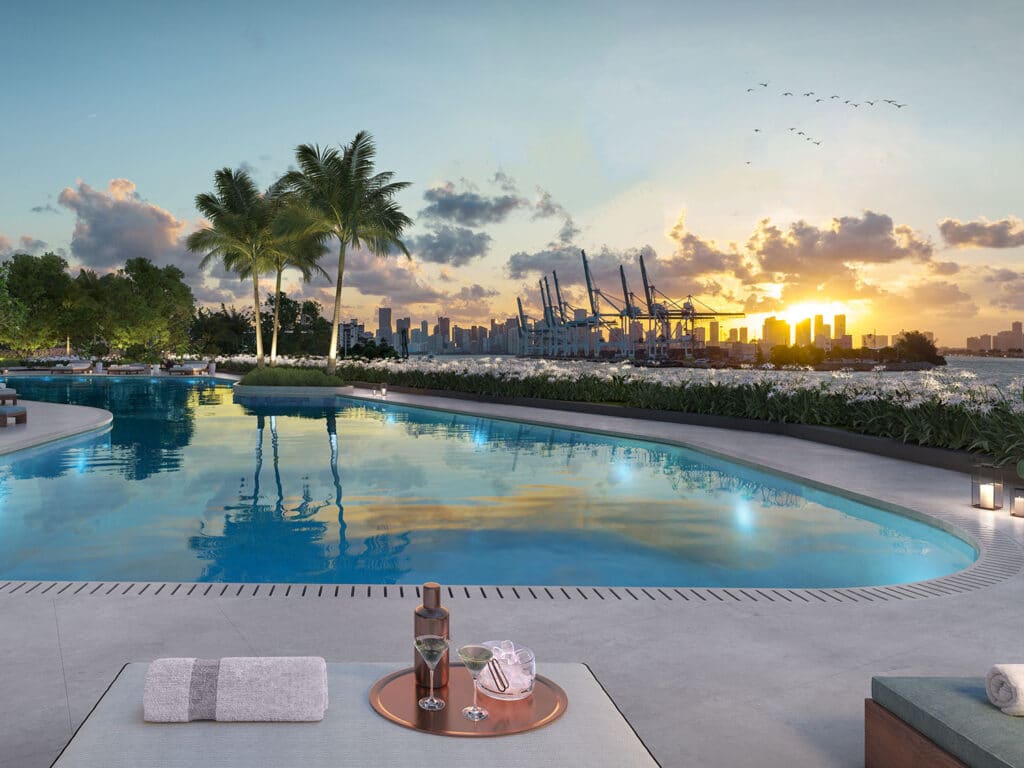 Related Group
As if residents didn't already have it made here, the 4,800-sq. ft. roof deck will likely become the coolest spot in South Florida for enjoying views any time of day. If anything, a selfie in the infinity pool will be the most sought-after souvenir for anyone lucky enough to step foot on Fisher Island.
The post A Sneak Peek at the Phenomenal Luxury of Miami's Six Fisher Island appeared first on Islands.